BFI Film Academy 2020 - Application Deadline Now Closed
Aged 16-19 and looking to start a career in film? Sign up to the BFI Film Academy now and become a part of the future of the film industry.
'I really enjoyed everything and there was such a range of speakers.' - BFI Film Academy Student 2019
'It's made me realise that I can work in film' - BFI Film Academy Student 2019
We are excited to announce that we will be delivering the BFI Film Academy programme for 2020/21!
We are searching for 20 talented, enthusiastic and hard-working 16-19 years olds from the South Yorkshire region, to take part in this year's prestigious BFI Film Academy at Showroom Cinema, Sheffield. We are particularly welcoming applications from those groups currently under-represented in the film industry.
The course will run from Wednesday 4th November until Saturday 30th January, giving you the opportunity to develop professional skills, work with industry professionals and take your first step into the film industry. The course will run every Saturday with a break over the Christmas period.
The course is traditionally delivered at Showroom Cinema, but due to the ongoing COVID-19 restrictions it will now be delivered through a combination of online and in person training later in the year. Government COVID-19 guidelines will be adhered to and we will continually assess the safest and most appropriate way of conducting the course. We will provide updates throughout the application process and should Government COVID-19 guidelines change we will be able to switch to a fully online delivery approach.
Course Leader: Sam Barnett - sam.barnett@srws.org.uk
Course Coordinator: Nora Murphy - bfi.academy@srws.org.uk
How do I apply?
Applications have now closed.
What is involved?
By taking part in the BFI Film Academy, you will:
Be immersed in all aspects of hands-on filmmaking which will help you to develop your practical knowledge and skills working alongside industry professionals who are respected practitioners in their field.
Gain a real insight into the exciting world of cinema, equipping you with skills and experience that are essential to becoming part of our future film industry.
Watch a range of cinema from British independent to specialised film.
Work in teams on a practical film-based project spread across ten weeks. The films from last year will be screened at the Spirit of Independence Film Festival this year.
Work towards a recognised qualification from NCFE.
Become part of the BFI Film Academy Alumni and access exclusive opportunities, advice and professional development.
Who can apply?
To apply for the BFI Film Academy you must:
• Be aged 16–19 years old on the first day of the course
• Be based in South Yorkshire
• Have a passion or talent for filmmaking and an ambition to work in the film industry
• Be able to commit to the duration of the course (10 weeks, 4th November – 30th January)
• Not currently be at university or enrolled at university when the course starts
Course dates
The course takes place on Saturdays and there will be an optional online session each Wednesday to work on and develop your short film project.
Wednesday 4th November - Introduction to the course (Timings TBC)
Saturday 7th November (09:15 - 15:15)
Saturday 14th November (09:15 - 15:15)
Saturday 21st November (09:15 - 15:15)
Saturday 28th November (09:15 - 16:15)
Saturday 5th December (09:00 - 16:00)
Saturday 12th December (09:00 - 16:00)
Saturday 9th January (09:15 - 16:30)
Saturday 16th January (09:15 - 16:30)
Saturday 23rd January (09:15 - 15:30)
Saturday 30th January (09:15 - 12:00)
The speakers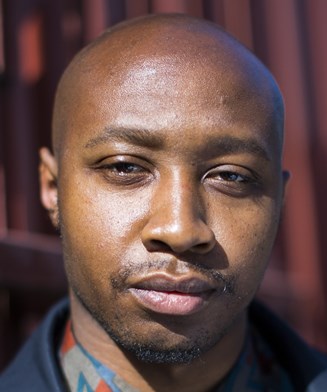 Shola Amoo - Director (The Last Tree, A Moving Image)
Shola's debut feature was a multimedia Film called A Moving Image, which received The Special Recognition Award at The Blackstar Film Festival in Philadelphia. It had its European Premiere at The BFI London Film Festival 2016 and was released theatrically in the UK in 2017 through Verve Pictures. Shola's second feature was the drama, The Last Tree, which premiered at Sundance 2019 in The World Cinema Dramatic competition. The Film was released theatrically in the UK through Picturehouse Entertainment. The Last Tree received The Best Screenplay Award from The Writers Guild of Great Britain and won two British Independent Film Awards, including, Most Promising Newcomer for Sam Adewunmi and Best Supporting Actress for Ruthxjiah Bellenea.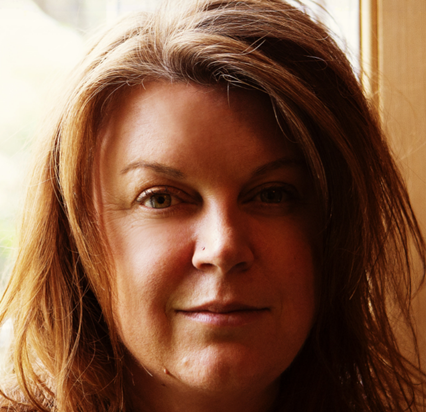 Rachel Robey - Producer (Calibre, The Levelling, London to Brighton)
RACHEL ROBEY is a producer and co-founder at Wellington Films, helping originate a series of acclaimed shorts, feature films and documentaries over the past two decades. Rachel's breakout success came with Paul Andrew Williams' 2006 feature debut London To Brighton. Critically acclaimed, the film went on to win numerous prizes, including Best Achievement In Production at the British Independent Film Awards and Most Promising Newcomer for Williams at the Evening Standard British Film Awards. More recently, she produced Hope Dickson Leach's The Levelling, which won a BAFTA Scotland Award for Best Writer and a nomination for Best Director. Wellington's 2018 release, Calibre, was picked up for a global release by Netflix and won Best Actor for Jack Lowden at the 2018 BAFTA Scotland Awards.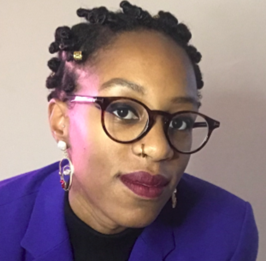 Abena Taylor-Smith - Director / Writer (Ladies Day, The Best Is Yet to Come)
Abena is a multi-award-winning writer-director with experience working on funded short films for Sky Arts, Creative England, Disney UK and the NFTS. Her 2018 short film, Ladies Day, has screened at some of the most prestigious festivals in the UK and internationally including Outfest LA, Encounters and Raindance. She is a BFI Flare mentee, mentored by Lizzie Francke, and an alumnus of the NFTS Directors Workshop. She is an alumnus of the BFI/ Film Hub North Screenwriters Lab, through which she is developing her next project. Alongside BFI Network and the Showroom Cinema she has curated a programme of short films by rising black British filmmakers called New Black Voices.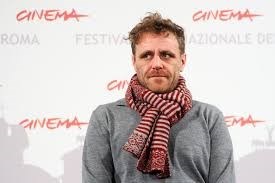 Paul Fraser - Writer (A Room for Romeo Brass, Once Upon a Time in the Midlands, Somers Town)
Prolific scriptwriter Paul Fraser will be delivering a script masterclass to all participants. Well known for his collaboration with Director Shane Meadows - his films include A Room For Romeo Brass, Once Upon a Time in the Midlands and Somers Town.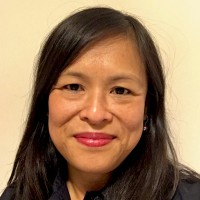 Yen Yau - Training Specialist (No Time To Die)
Yen Yau has over 20 years' experience of working in the screen industries. Currently Director of Training Programmes for The Grierson Trust where she supports new entrants into factual TV, she also occasionally provides consultancy on film/TV careers. She worked on the latest Bond film, No Time To Die looking after its trainee scheme, and was Careers Manager for national film education charity, Into Film. She is a member of Create Central, the screen industry body for the West Midlands, and is a Board Trustee of the Centre for the Moving Image (incorporating Filmhouse & Edinburgh International Film Festival).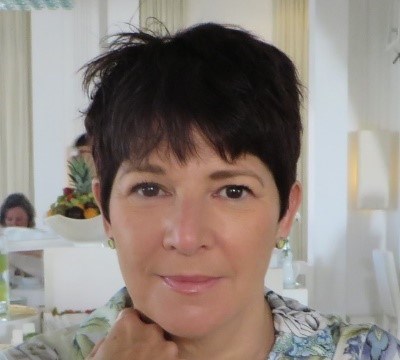 Caroline Cooper Charles - Producer and Head of Creative at Screen Yorkshire
Caroline's 20 year career within the film industry has evolved from running her first production company with acclaimed music video director Dawn Shadforth to her most recent role as Head of Creative at Screen Yorkshire. Along this journey she has spent time as Talent Development Executive for Scottish Film Talent Network, Head of Film at Creative England, Head of Creative Development at Warp X, managed the UK Film Council's nationwide short film programme through her company Lifesize Pictures and spent a year as Director of the Sheffield International Documentary Festival.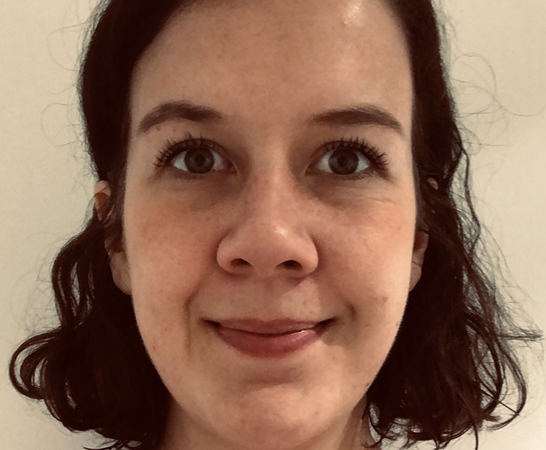 Amy O'Hara - Film Hub North Talent Executive
Amy has worked in film marketing, distribution and production for over 5 years, mostly recently working in the UK Marketing team at newly developed studio STX Entertainment. She started in film as Production Assistant on Pulp: A Film About Life, Death & Supermarkets, leading into her role at Film4 as assistant to the Distribution & Marketing team. At Film4 Amy worked across numerous award-winning and prestigious titles including 20,000 Days On Earth, The Double, Hyena, '71, The Lobster and 12 Years A Slave. Amy moved to STX at its commencement to help establish the UK and international office for the studio when it first opened in 2017. She assisted in establishing the direct distribution of the company in the UK & Ireland and has subsequently worked across all the studio's UK campaigns including Wind River and American Animals, taking a lead on social and digital strategy and activations.
BFI Film Academy Residential - 2021
The BFI Film Academy Residential is a week-long residential programme based in Sheffield. 16-19 year olds from across the UK get to learn about film programming, marketing, and distribution and eventually put on their own film festival here at the Showroom Cinema!
Unfortunately the 2020 BFI Film Academy Residential had to be postponed due to the Coronavirus pandemic. However, we look forward to bringing it back in July 2021.
Aged 16 - 19 and interested in film? We want to hear from you! This exciting and intensive week-long residential programme will give you a real insight into the world of cinema, and you'll get to meet industry professionals and start your journey into the film industry. We can offer a generous bursary scheme to cover the cost and enable you to take part.
You will be mentored throughout your time at the academy, and will get the chance to meet various industry professionals on a daily basis who can help guide you and give you tips on how to kick-start your career in film.