BFI Film Academy 2021 - Applications Now Open!
Aged 16-19 and looking to start a career in film? Sign up to the BFI Film Academy now and become a part of the future of the film industry.
'I really enjoyed everything and there was such a range of speakers.' - BFI Film Academy Student 2019
'It's made me realise that I can work in film' - BFI Film Academy Student 2019
We are excited to announce that we will be delivering the BFI Film Academy programme for 2021/22!
We are searching for 20 talented, enthusiastic and hard-working 16-19 years olds from the South Yorkshire region, to take part in this year's prestigious BFI Film Academy at Showroom Cinema, Sheffield. We are particularly welcoming applications from those groups currently under-represented in the film industry.
The course will run from Wednesday 4th November until Saturday 5th February, giving you the opportunity to develop professional skills, work with industry professionals and take your first step into the film industry. The course will run every Saturday with a break over the Christmas period.
The course is traditionally delivered at Showroom Cinema, but due to the ongoing COVID-19 parts of the course will be delivered in-person and online - please see below for more information. Government COVID-19 guidelines will be adhered to and we will continually assess the safest and most appropriate way of conducting the course. We will provide updates throughout the application process and should Government COVID-19 guidelines change we will be able to switch to a fully online delivery approach.
Course Leader: Sam Barnett - sam.barnett@srws.org.uk
Course Coordinator: Nora Murphy - bfi.academy@srws.org.uk
What is involved?
By taking part in the BFI Film Academy, you will:
Be immersed in all aspects of hands-on filmmaking which will help you to develop your practical knowledge and skills working alongside industry professionals who are respected practitioners in their field.
Gain a real insight into the exciting world of cinema, equipping you with skills and experience that are essential to becoming part of our future film industry.
Watch a range of cinema from British independent to specialised film.
Work in teams on a practical film-based project spread across ten weeks. The films from last year will be screened at the Spirit of Independence Film Festival this year.
Work towards a recognised qualification from NCFE.
Become part of the BFI Film Academy Alumni and access exclusive opportunities, advice and professional development.
Who can apply?
To apply for the BFI Film Academy you must:
• Be aged 16–19 years old on the first day of the course
• Be based in South Yorkshire
• Have a passion or talent for filmmaking and an ambition to work in the film industry
• Be able to commit to the duration of the course (10 weeks, 4th November – 30th January)
• Not currently be at university or enrolled at university when the course starts
Course dates
The course takes place on Saturdays and there will be an optional online session each Wednesday to work on and develop your short film project.
2021 - 2022 Course Dates
04/11/2021 - 05/02/2022
Wednesday 3rd November 2021 (Timings TBC) - In-person
Saturday 6th November 2021 (09:15 - 15:15) - Online
Saturday 13th November 2021 (09:15 - 15:15) - In-person
Saturday 20th November 2021 (09:15 - 15:15) - In-person
Saturday 27th November 2021 (09:15 - 16:15) - Online
Saturday 4th December 2021 (09:00 - 16:00) - Online
Saturday 11th December 2021 (09:00 - 16:00) - In-person
Saturday 8th January 2022 (09:15 - 16:30) - In-person
Saturday 15th January 2022 (09:15 - 16:30) - In- person
Saturday 22nd January 2022 (09:15 - 15:30) - Online
Saturday 29th January 2022 (09:15 - 15:30) - Online
Saturday 5th February 2022 (09:15 - 13:00) - In-person
The speakers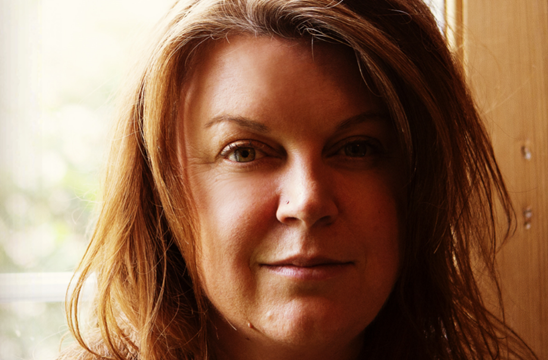 Rachel Robey - Script to Screen masterclass
Rachel Robey is a film producer with twenty years' experience. She co-founded Wellington Films, in Nottingham, in 2000 and since then has produced and executively produced numerous feature films including London to Brighton (directed by Paul Andrew Williams), The Levelling (directed by Hope Dickson Leach) and Calibre (directed by Matt Palmer). Rachel's films have collected numerous awards and nominations including the British Independent Film Awards, BAFTA and BAFTA Scotland, and played at leading film festivals including Cannes, Toronto, Sundance and the Berlinale. In 2018 Wellington Films was part of Screen International's Brit 50 list of leading UK film companies.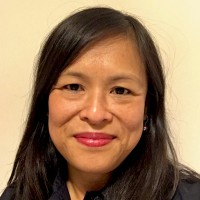 Yen Yau - Getting Ahead in the Industry Masterclass
Responsible for and managing national new entrant training scheme for 18-25 year olds who want to work in factual TV/documentaries. The programme is supported by some of the best known independent production companies in the UK, including Arrow Media, Blast Films, The Garden, Dragonfly, Lightbox, Minnow Films, Nutopia, Raw and Wall to Wall.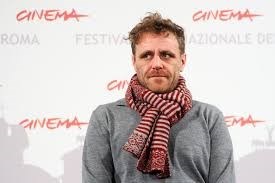 Paul Fraser - Script Masterclass
Prolific scriptwriter Paul Fraser will be delivering a script masterclass to all participants. Well known for his collaboration with Director Shane Meadows - his films include A Room For Romeo Brass, Once Upon a Time in the Midlands and Somers Town.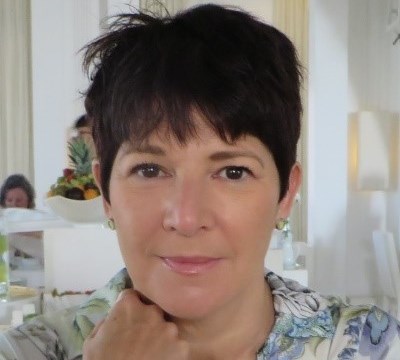 Caroline Cooper Charles - Producing Masterclass
Caroline's 20 year career within the film industry has evolved from running her first production company with acclaimed music video director Dawn Shadforth to her most recent role as Head of Creative at Screen Yorkshire. Along this journey she has spent time as Talent Development Executive for Scottish Film Talent Network, Head of Film at Creative England, Head of Creative Development at Warp X, managed the UK Film Council's nationwide short film programme through her company Lifesize Pictures and spent a year as Director of the Sheffield International Documentary Festival.