BFI Film Academy Specialist Programming Residential 2023
Applications for the 2023 BFI Film Academy Specialist Programming Residential are now closed.
We intend to let applicants know the outcome of their application by the end of Monday 17th July.
The BFI Film Academy Specialist Programming Residential is part of BFI Film Academy, a national talent programme supported by the Department for Education and the National Lottery. For more information about BFI Film Academy Specialist Courses please click here.
Our course is a residential that takes place at Showroom Cinema in Sheffield, where we will welcome 30 young people from across the UK to take part.
The BFI Film Academy Specialist Programming Course 2023 is a cinema programming training programme taking place for one week in person (31 July - 4 August) and on three Saturdays online this summer. Open to 16 to 19-year-olds from across the UK, the course provides the chance to learn about film programming, marketing and distribution and eventually put on a film festival at Showroom Cinema. So, whether you're a filmmaker, blogger, regular cinema goer, or someone who simply enjoys watching and talking about films, this exciting and intensive residential programme will give you a real insight into the world of cinema. Our previous alumni have gone on to work at Warner Brothers, Sheffield Doc/Fest and much more.
Click here to read a blog post from a Young Programmer about last year's festival, where the film programme included Eternal Sunshine of the Spotless Mind, Black Swan, Tomboy, and The Life Aquatic with Steve Zissou.
"The experience of organising this festival as well as the tasks leading up to its production has been an incredible opportunity to evolve new skills" - BFI Film Academy Young Programmer
"The BFI Academy has been a fantastic and rewarding programme, enabling us to develop our very own unique festival with direct feedback and advice from industry professionals that I admire. It has truly been an unforgettable experience!" - BFI Film Academy Young Programmer
We offer a generous bursary scheme to cover any costs that will enable you to take part. You will be mentored throughout your time at the residential and will get the chance to meet various industry professionals on a daily basis who can give you tips on how to kick-start your career in film. The course will be delivered with a residential week in Sheffield, followed by three Saturdays of online masterclasses, regular catch-up sessions over Zoom, and culminating with the film festival organised by our students taking place in February 2024. Speakers joining us for the course include Danny Leigh, Altitude Distribution, BIFA, Hannah Strong and filmmakers from across the UK.
The fee for the course is calculated on a sliding scale which is means tested, and can range anywhere from £0 to £210 dependent on household income. However, a generous bursary scheme ensures that the cost will not prevent anyone from taking part — if you have the talent we will make sure you can attend. Depending on your financial circumstances we will fund some or all of the cost. We also have a separate fund that can help with any travel, childcare or other prohibitive costs.

How do I apply?
The deadline for applications was Monday 10 July at 2pm. Applications have now closed.
What is involved?
By taking part in the BFI Film Academy Specialist Programming Course 2023, you will:
Explore all aspects of film exhibition whilst working alongside well-known industry professionals.
Gain a real insight into the exciting world of cinema, providing you with skills and experience that are essential to becoming part of our future film industry.
Watch a range of cinema and work with well known film critics, festivals, film makers and those working within the industry such as BIFA, Altitude Films, Sheffield Doc/Fest and more
Work in teams to build your dream film festival over the four week programme. All teams will have the opportunity to programme their own films as part of an in person festival at Showroom Cinema in Sheffield.
Become part of the BFI Film Academy Alumni and access exclusive opportunities, advice and professional development after the course has finished.
Who can apply?
To apply for the BFI Film Academy Specialist Programming Course 2023 you must:
Be 16-19 year old on the first day of the course.
Have an interest in the film industry.
Be able to commit to the duration of the course.
2023 course dates
The course takes place between 31 July 2023 and 14 February 2024 on the following dates.
31 July - 4 August - In-person Residential
Saturday 19 August - Online Masterclasses & Film Screenings 10am - 3pm
Saturday 26 August - Online Masterclasses & Film Screenings 10am - 3pm
Saturday 2 September - Online Masterclasses & Film Screenings 10am - 3pm
Wednesday 27 September - Online Project Catch-up Session
Wednesday 25 October - Online Project Catch-up Session
Wednesday 29 November - Online Project Catch-up Session
Wednesday 31 January 2024 - Online Project Catch-up Session
February 2024 - Film Festival, In-person, dates TBC.
There will also be optional drop-in online development sessions on Wednesdays if needed. The film festival to showcase the learners work will be taking place in person, at Showroom Cinema at a later date.
The Speakers - More Speakers TBC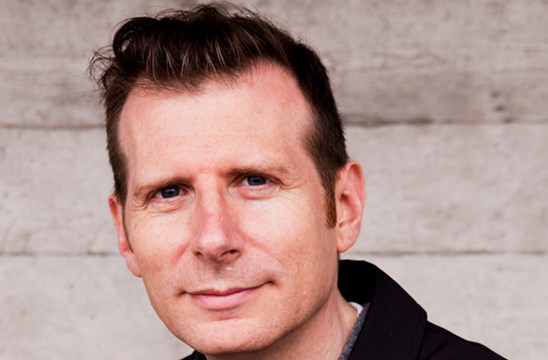 Danny Leigh - Film Critic
Danny Leigh is the Chief Film Writer at the Financial Times. Previously, he was the senior curator of fiction in the BFI National Archive from 2017 to 2019. Danny has worked in film journalism more than 20 years.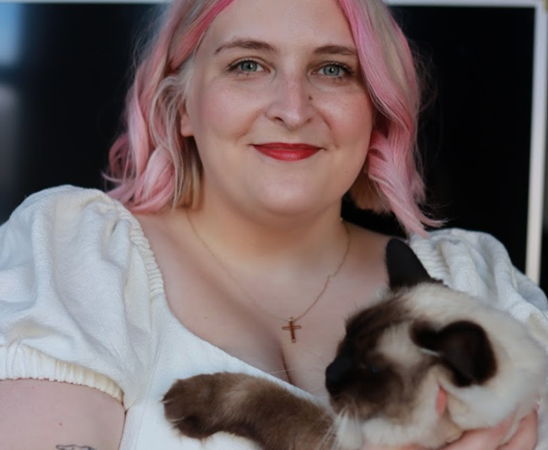 Hannah Strong - Little White Lies
Hannah Strong is the Digital Editor of Little White Lies magazine. Born and raised in Sheffield, she attended The University of Leeds, and has written for publications including GQ, Vulture, The Guardian and Dazed & Confused magazine. Hannah's first book, Sofia Coppola: Forever Young is released May 28th by Abrams New York.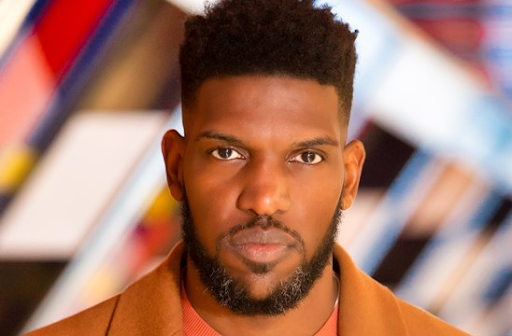 Anthony Andrews - We Are Parable
Anthony Andrews is an award winning co-founder and creative director of We Are Parable, a film exhibition company that provide audiences with opportunities to experience Black Cinema in culturally relevant and unique ways. Anthony has collaborated with film studios such as Altitude, StudioCanal and eOne as well as working closely with the BFI and the Film and TV Charity to create events and screenings that support films that feature and are made by Black People. Since co-founding the business in 2013, he has worked with Oscar winners Spike Lee and Steve McQueen, Black Panther director Ryan Coogler and and actor/filmmaker Idris Elba on the release of their respective films. In 2020, Anthony co-curated Who We Are, a week long online takeover of the BFI which celebrated the artistry of Black British Film over the last 50 years.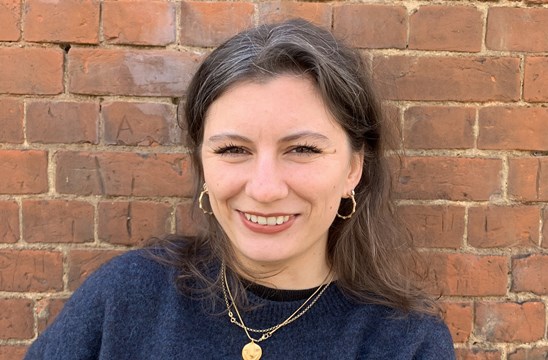 Flo Cartwright - British Independent Film Awards
Flo Cartwright has over 8 years experience in events, fundraising and membership management, having worked for organisations including SOAS, University of London and One World Media. She has also worked on set providing production support to both short and feature films. Flo is currently the Awards and Marketing Manager at the British Independent Film Awards (BIFA). Her current role helps to support and celebrate the best new British independent film releases.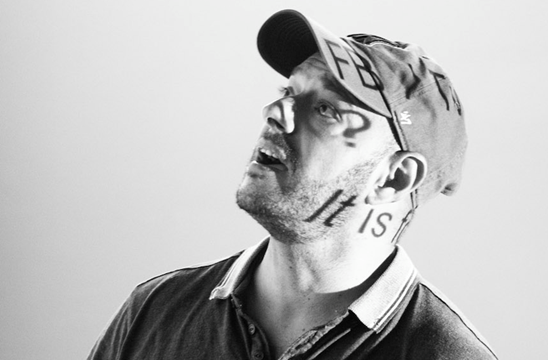 Rob Speranza - Film Producer/Film Programmer
Rob Speranza is a film producer and line producer from Brooklyn, New York, based in Sheffield. Rob runs the in Sheffield and has been supporting filmmakers in the region for over 18 years. Rob has produced 16 short films and seven feature films, including Arthur and Merlin, Entity, and Inbred. He has enjoyed screenings at hundreds of festivals globally and has won over 75 awards for his work. Rob has been a drama programmer for the BAFTA-qualifying since 2014 and is also on the Grand Jury for the and is a programmer and supporter of the. He holds an MA and PhD from the University of Sheffield for his work around film and poetry.
Mita Suri - Sheffield Doc/Fest
With a background in community cinema exhibition, Mita Suri started working at DocFest as a volunteer, then supported the DocCircuit tour as a Distribution Trainee, moving on to be the Film Programme Coordinator and now the Film Programme Producer, supervising the delivery of the Film Programme for the festival. She is primarily responsible for the external contacts including filmmakers, national film institutes and distributors, managing the submissions processing and coordinating Doc/Fest's year-round activity outside of the festival. Mita's previous work experience has been in health services' management, youth leadership initiatives and as support teaching staff in schools within the UK and abroad. Mita is a programmer for the Northern Focus film strand.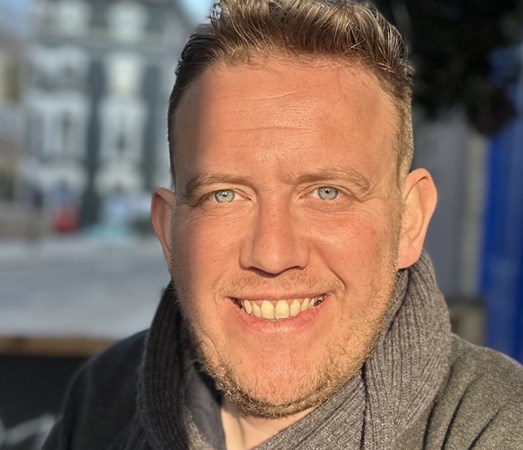 Ben Metcalf - Theatrical Sales Director, Altitude Film
Ben Metcalf is currently the Theatrical Sales Director at Altitude Film Entertainment. He's been working in film distribution for 15 years. Previously he's worked at eOne, Curzon, Momentum and Soda pictures. In this time he's worked on: The King's Speech, The BFG, Girl On A Train, 12 Years A Slave, Stan & Ollie, Night Crawler, I, Daniel Blake, Mr. Turner and many more.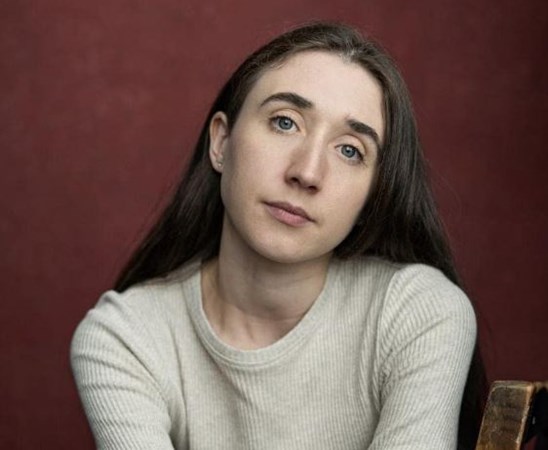 Helen Simmons - Producer
Helen Simmons is a writer and BIFA long-listed producer who was named a Screen Star of Tomorrow in 2018. She has produced four features – CHUBBY FUNNY (2017), SAY YOUR PRAYERS (2020), KLOKKENLUIDER (2022) and HOARD (2023) – and is currently in production on two more for Sky and Netflix. She runs Erebus Pictures with Stephanie Aspin, which was awarded a BFI Vision Award in 2020. As a writer, she has projects in development with NBCUniversal, Netflix, World Productions, Kinetic Content, Caviar and The Development Partnership.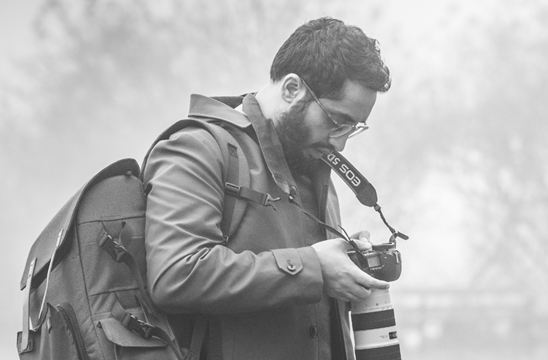 Hugh Mann Adamson - Trustee of the Showroom / Creative Producer
Hugh Mann Adamson is a Creative Producer/writer based in his beloved city of Sheffield. He has produced over twenty shorts with the latest of them being supported by industry in the UK via the. He has three features in development, with his debut feature receiving the Early Development Fund from the BFI Network. Hugh is on the Emerging Indie Fund with Channel 4, an alumnus of the BFI Network Creative Producers Lab 2021 and EIFF Talent Lab 2022. In 2023 he will complete Screen Yorkshires: Flex, a 6-month development scheme. Hugh is on the BAFTA Connect programme, a BIFA voter and on Channel 4 Producers Network. Hugh proudly lives in Sheffield and is on the board of trustees for the Showroom Cinema, a strategic partner in The Kurious and the proud sponsor of the local Spirit of Independence Film Festival through his production company.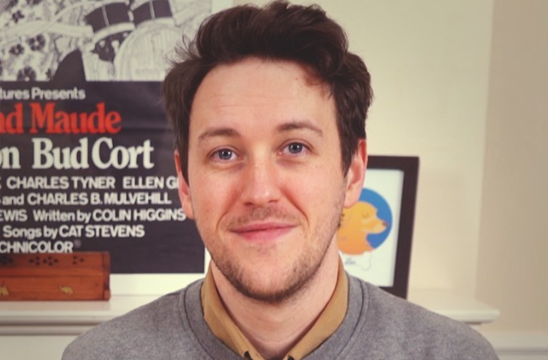 Ryan Finnigan – Programme Manager, Showroom Cinema
As Programme Manager at Showroom Cinema, Ryan oversees the full cinema programme including booking films and working with external partners and organisations. Outside of film programming, he is a part-time PhD candidate researching digital film restoration at Sheffield Hallam University. Prior to this, Ryan studied Film Studies BA (Hons) and an MA in Writing, and subsequently worked as a professional copywriter and content creator. He has extensive writing experience, mostly on film, including reviews, articles, and a book on the worst film ever, The Room. His most recent piece was for Little White Lies on the BFI's collection of Central Office of Information films in March 2023.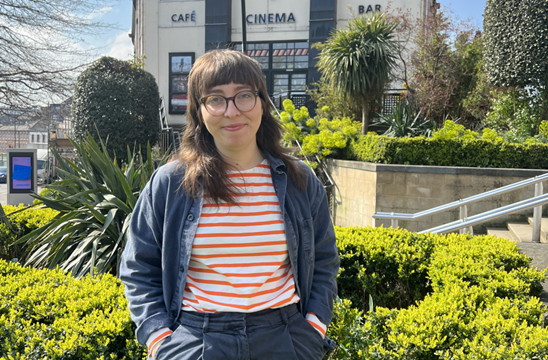 Isobel Harrop - Assistant Programmer: Young Audiences
Isobel is the Assistant Programmer for Young Audiences at Showroom. Her role involves engaging with and increasing numbers of young people within Showroom audiences alongside other day-to-day programming work. Starting as a Young Programmer at Storyhouse, Chester, after initially going to university for English and Philosophy, she went on to study Film Studies Programming and Curation and the National Film and Television School. Following this and before joining Showroom in Spring 2023, she returned to work at Storyhouse as a Cinema Assistant and freelance programmer.

What our alumni say...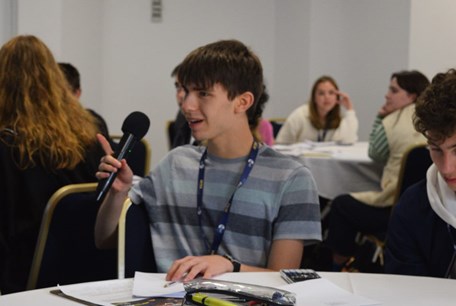 Harry
What I enjoyed about the Residential was meeting like-minded people with a keen interest in film and having a project over the coming months putting together an event that we could be proud of when the time came. It also gave me an opportunity to step out of my comfort zone by helping present the screening in front of a large audience. Furthermore, it taught me key skills in putting together an event and led to further opportunities like being a part of the Showroom Young Programmers which I thoroughly enjoy where I put on more screenings and contribute to the blog. So, all in all, I would highly recommend taking this chance.
You can read the blog post I wrote about the Young Programmers festival put on by students of the Residential here.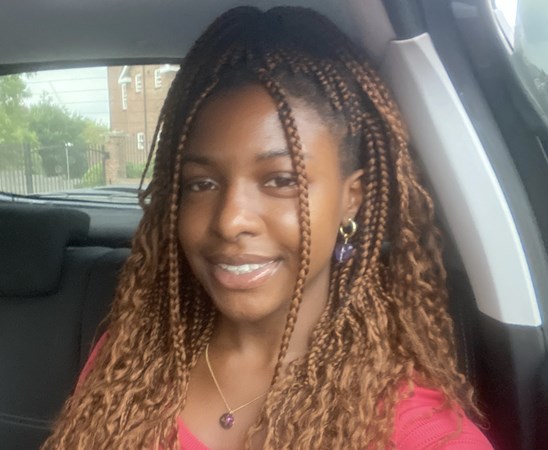 Anjola
The programming course and residential stay was an amazing opportunity. I had never travelled outside of London and was worried about travelling to Sheffield alone and staying with people I had never met before. As soon as I stepped foot in Sheffield I learnt that I had nothing to worry about! Everyone was so friendly and willing to talk that you would think you had been friends for a long time!
The course enabled me to get out of my comfort zone, meet new people and gain invaluable film knowledge. I enjoyed the accommodation and amazing food whilst also spending time with everyone on the course. I am currently studying A levels in essay based subjects. I have been accepted onto a 30 month university level film course with Ghetto Film School London which I am very excited to start this summer!
The programming course gave me extensive film knowledge that I will be able to apply in the future but also invaluable life experience by meeting new people from different backgrounds and developing independence. It was amazing to see the hard-work we had done in summer come to life in each festival. I would definitely recommend this course and encourage students to apply and not be put off by cost (there are bursaries) or how much experience they already have!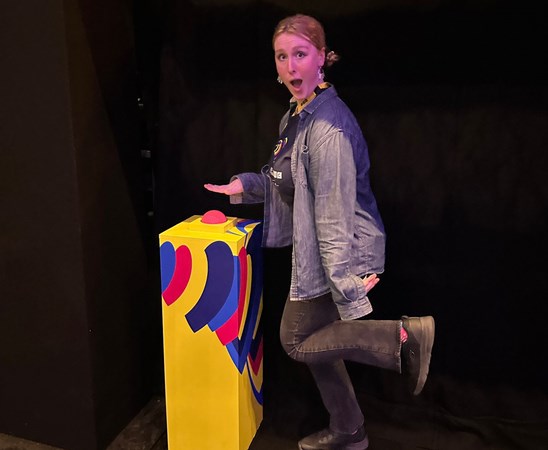 Lily
Attending the BFI Academy residential was a great experience for a multitude of different reasons! Being from North Devon and with no connections into the industry, I doubted my ability to ever pursue a career in film and TV. This course offered me the opportunity to visit a new city; attend masterclasses with industry professionals; explore new cinema (independent and short films); meet and network with talented young creators; and collaborate to programme our own film festival. This course offers an insight into an essential side of the industry, making me a stronger filmmaker.

From this course, I have been able to keep in contact with other aspiring filmmakers and hear about upcoming opportunities through the BFI Alumni newsletter. Since concluding the residential I have been working as Production Management Apprentice at BBC Studios, worked on Eurovision (2023) and worked on short films (including NFTS productions).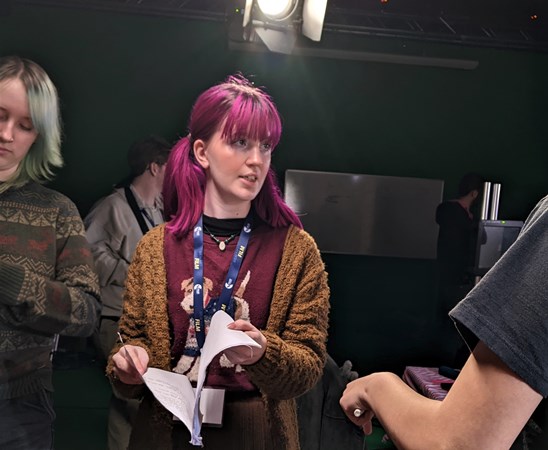 Holly
The BFI Film Academy has been one of my most treasured experiences and I'm incredibly thankful for everything it has taught me and all of the people I have met because of it. I have learnt so much about working with new and bigger groups of people, entering the industry and it has really changed my perspective of the path I want to take with my career. It has been so much fun and such a rich, fulfilling learning experience that I will carry with me into my future. I am incredibly proud of everyone on the course for working so hard.