Why We're Looking at Black British Identity this Black History Month
Black History Month means different things to different people. For some, it's a chance to celebrate their heritage; for others, a chance to learn and listen. Some people love it – a month full of vibrant cultural celebration, where we get a wider diversity of stories to connect with - while others hate it: why don't we have access to that kind of representation year-round?
I suppose I kind of sit in the middle of those two perspectives. For me, October represents a month where we (as an independent cinema) have the opportunity to get films by Black artists of all backgrounds onto the big screen.
And I get it, this should happen all year. At the Showroom, our small programming team of 3 work really hard to create space for as much cutting-edge work from black filmmakers, actors and writers, as often as we can. The problem is, the wider industry hasn't quite reckoned with its colossal inequality.
In the entire history of UK filmmaking and cinema-going, only 4 films directed by Black British women have made it into cinemas in the UK through proper theatrical distribution. FOUR! BY 2019! I find it completely heart shattering, given that there is an average of 17 films released in the UK every week.
I chose the statistic about Black British women directors because it's shocking, but also to make a point about the disparity in UK and US stories hitting our screens. October is the UK's Black History Month, but so often we look outside of our own heritage in favour of African American history (in the USA, Black History Month is in February). In cinemas, quite frankly, it's an easier option. When I think back to the last year of films that we have shown here at the Showroom - with Black writers, directors or lead actors - there are some great titles – If Beale Street Could Talk, Sorry to Bother You, Blindspotting, Widows, BlackKklansman, Monsters and Men, Us. Of all of these titles, one of them is British (Widows, dir. Steve McQueen), and none of them are set in the UK.
That is why this year, we're taking a deep-dive into Black British Identity on screen. How have Black Brits chosen to represent themselves over the years? What kind of stories have been funded and supported by the wider UK film industry?
We're kicking off with Hero: Inspired by the Extraordinary Life & Times of Mr. Ulric Cross, which you might say is the fifth film by a Black British woman to be distributed in the UK (I say 'might', because it's theatrical run is incredibly limited, and it was a strong grassroots campaign that got it into most screens).
Looking at the industry as it is right now, we're also screening The Last Tree (released 27th September) and Farming (released 10th October). Both films follow young Nigerian-British men adopted or fostered into white families (though they take place in different eras) that struggle to come to terms with their own identities, and the way the world views them as young Black men. Viewed side-by-side, they represent these experiences in incredibly different ways – one is a gentle independent British feature, one a glossy, high-budget studio affair.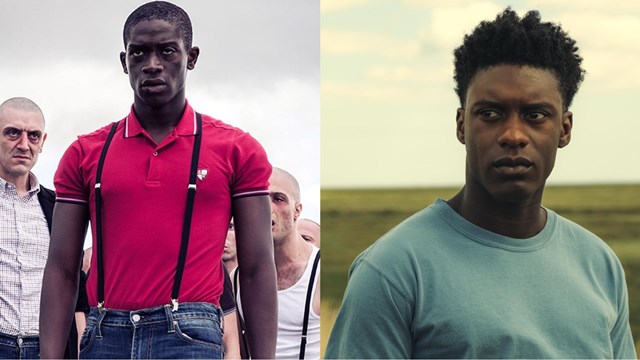 We've also got some films that look at the early work of filmmakers that paved the way. Menelik Shabazz's Burning an Illusion was the first film to ever spotlight a Black female lead. Issac Julien's Young Soul Rebels offers an immersive picture of late 70s London, and the prejudice faced by Black gay men.
Leaning into the world of documentary we've got perhaps the most celebratory film in the season, Rudeboy: The Story of Trojan Records (one for the music lovers). In our regular Doc/Nights slot, we'll be taking a look at Handsworth Songs, a lyrical documentary exploring uprising and protest in Black communities in Birmingham and London through the 80s, originally created by the Black Audio Film Collective for Channel 4.
Towards the end of the season (and spilling into November because ultimately, one month wasn't enough), we'll be looking at what the next generation of filmmakers looks like, with a curated selection of short films in New Black Voices: Shorts, and a new documentary by local filmmaker Eelyn Lee, Britishness, exploring what 'Britishness' means and whether young people today associate themselves with the British identity.