DIY Film Challenge - Thriller
Deadline to enter your short film: Wednesday 31st August 2022
Screening Day at Showroom Cinema: Saturday 24th September - 10AM
Sign up to the screening event here.
16 – 25 year old? Interested in breaking into film? Living in the North of England? Then join our DIY film challenge, where our panel of industry professionals challenge you to make a short film on your phone (under 3 mins) and be in with a chance to win a £1000 bursary and mentoring opportunities.
For this DIY film challenge, we want you to be inspired by the Thriller genre. What are some of your favourite Thrillers? Maybe you like the British thrillers such as Dead Man's Shoes, Get Carter or classic films such as The Third Man, Dog Day Afternoon or even modern Thrillers like Get Out, Parasite or Widows. We don't mind what you do, what tone or approach you take, as long as your film is inspired by the Thriller genre.
Entries can be anywhere from 60 seconds to 3 mins.
Entries will be reviewed by three industry professionals including BFI network and a guest producer.
The winner will be announced at our in person event on September 24th, where you will get to watch some of the shortlisted films on the big screen at the Showroom Cinema in Sheffield, get some top tips from our industry guests and the opportunity to meet other filmmakers afterwards.
The winner of the DIY challenge will receive one to one mentoring with an industry professional and a £1000 bursary to put towards their career; whether that is to buy some kit, put towards studying or making your next short film.
To apply please click here.
Deadline for film submissions - Wednesday 31st August
Want some tips on DIY film making?
Any questions? please email at sam.barnett@srws.org.uk
Led in partnership by Showroom Cinema, Sheffield and HOME, Manchester working with a wide-ranging group of exhibitors and filmmakers throughout the region.
This activity is part of the UK-wide BFI Film Academy programme and is supported using funds from the National Lottery #NationalLottery @bfifilmacademy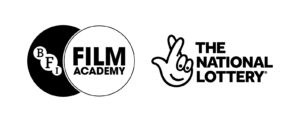 How to submit your film
Pick up your phone or camera equipment.
Create a film in under 3 minutes that is within the Thriller genre.
Make your film on your own, with your family and friends or in teams.
Make the film either on your phone or with a camera, there are no limitations regarding the technical specifications.
Please do not use any copyright material without clearance, i.e a famous piece of music or scene from a film without permission from the original creator. For access to royalty free music from websites such as BenSound.com or an equivalent.
No excessive swearing or violence, if used it must be integral to the story.
Once your film is complete please submit it to us before the deadline of 31st August at 5PM. Submit here.
Join us and watch your film on the big screen at the Showroom Cinema on Saturday 24th September at 10AM. The winner of the competition will be announced during this event.
Meet the Judges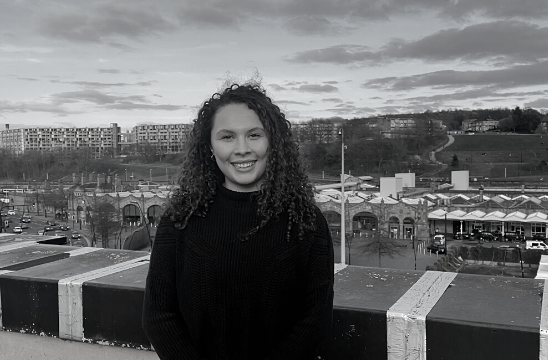 Lola Mckinnon - Temporary Programme Manager - Showroom Cinema
Lola is a film programmer and curator, currently working as Temporary Programme Manager at Sheffield's Showroom Cinema. She has worked broadly across the arts and cultural sector as an advocate for the collective experience, through jobs in film distribution, theatre, photography and arts marketing. Lola has worked with several cinemas and film festivals including Watershed, Cinema Rediscovered, Depict, and the UK Asian Film Festival. She is passionate about championing underrepresented voices and shouting about new and emerging talent.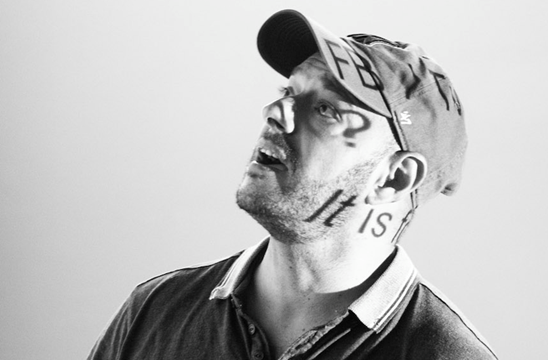 Rob Speranza - Film Producer/Film Programmer
Rob Speranza is a film producer and line producer from Brooklyn, New York, based in Sheffield. Rob runs the South Yorkshire Filmmakers Network in Sheffield, supporting filmmakers in the region for over 18 years. He's produced 16 short films and seven feature films, including Arthur and Merlin, Entity, and Inbred. He has enjoyed screenings at hundreds of festivals globally and has won over 75 awards for his work. Rob has been a drama programmer for the BAFTA-qualifying Aesthetica Film Festival since 2014 and is also on the Grand Jury for the Bolton Film Festival and is a programmer and supporter of the Spirit of Independence Film Festival in Sheffield. He holds an MA and PhD from the University of Sheffield for his work around film and poetry.