Sheffield DocFest returns to Showroom for its 29th edition. The annual international celebration of documentary cinema takes place across Sheffield and online, between 23 - 28 June.
Sheffield DocFest is the UK's leading documentary festival and one of the world's most influential markets for documentary projects. The festival champions and presents the breadth of documentary form – film, television, immersive and art – in our vibrant city each June. The festival offers a place for inspiration, debate, development, learning and challenge.
This year's festival includes 37 world premieres, 23 International premieres, 11 European premieres and 46 UK premieres from 53 countries of production with 41 languages represented. The 92 features and 43 shorts show the considerable breadth of the programme for the 29th edition of the festival.

Tickets are available via the DocFest programme on their website:
DocFest will be taking over the Showroom between 23-28 June as we play host to daily premieres and events. Visit sheffdocfest.com to explore the full programme and see what's in contention in the prestigious awards categories and explore the films by theme. You can also scroll down to explore some highlights here at Showroom. There's still time to become a DocLover to ensure you get the best rates on tickets. From only £30, you can see the best of the fest, for less.
Celebrating Local Stories at Showroom
At Sheffield DocFest we are proud of our Northern heritage and this year we have two engaging titles that showcase the passion of local creative talent.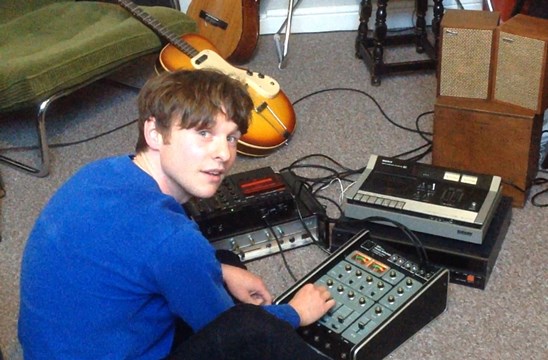 A Film About Studio Electrophonique + Conversation
Sat 25 June, 21:30, World Premiere
A euphoric record of Sheffield-based Studio Electrophonique, which nurtured a generation of nascent superstars such as ABC, The Human League, Heaven 17, Clock DVA and Pulp.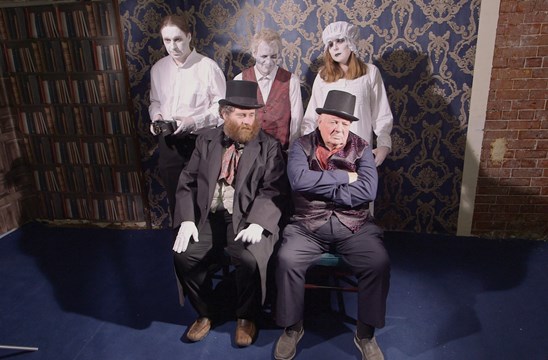 A Bunch of Amateurs
Fri 24 June, 17:45, World Premiere
This affectionate tribute to silver screen dreamers details a group of ageing cinephiles' attempts to save their filmmaking club, including remaking a classic musical.
Additional Screenings: Sun 26 June, 21:15, Showroom

Film Programme Highlights at Showroom
Even in an age when our lives are inundated with images, documentaries continue to play a vital role in the way we interact with the world. Each film in this year's programme invites audiences to engage with them; to be inspired and even challenged by the stories they tell.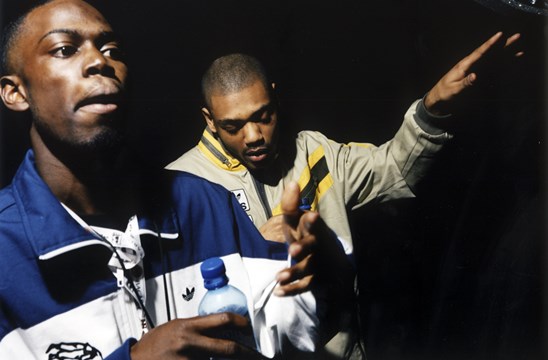 8 Bar – The Evolution of Grime
Mon 27 June, 18:15, World Premiere
The riveting story of Grime, told from the inside, taking in the characters, the music, the fashion, the hits that got away and the way the scene won over the world.
Additional Screening at Showroom: Tue 28 June, 18:15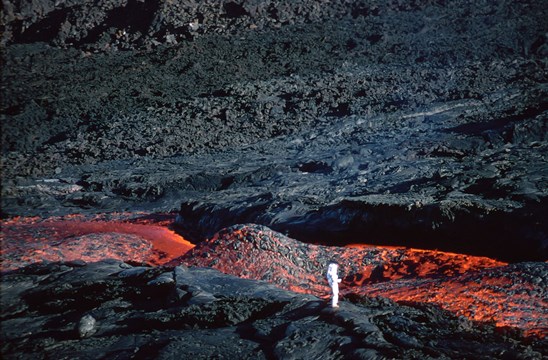 The Fire Within: Requiem for Katia and Maurice Krafft + Conversation with Werner Herzog
Sun 26 June, 15:15, World Premiere
Drawing from the personal film archive of two ill-fated volcanologists, Werner Herzog explores humanity's fascination with one of our planet's most elemental forces.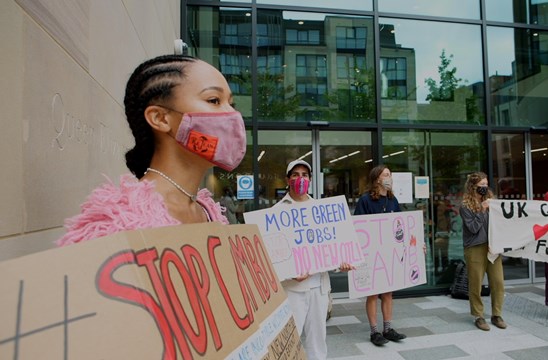 The Oil Machine + Conversation
Sat 25 June, 15:30, Showroom, World Premiere
Emma Davie's urgent documentary explores our complex relationship with the oil industry, set against the backdrop of the ongoing fight for North Sea reserves.
Additional Screenings at Showroom (film only): Tue 28 June, 10:15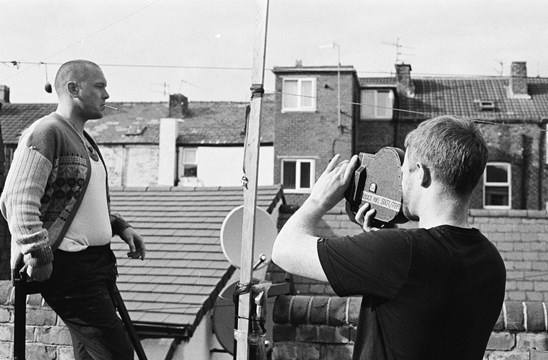 One Day at a Time
Sat 25 June, 18:30, World Premiere
Paul Chambers' uncompromising and moving film looks at the work of a Liverpool-based recovery living centre that uses art and sport to combat addiction.
Additional Screening at Showroom: Tue 28 June, 10:00
.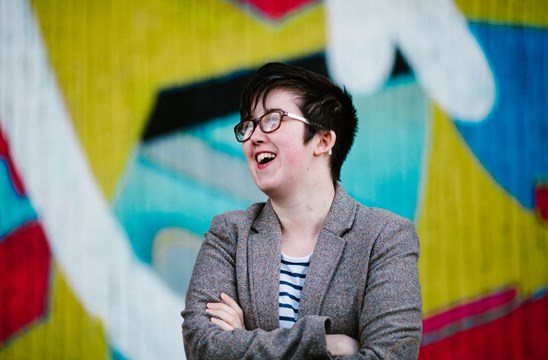 Lyra
Sun 26 June, 18:15, UK Premiere
An intimate and uncompromising portrait of Lyra McKee, the 29-year-old Northern Irish investigative journalist who was murdered by the New IRA. Support by Bertha Foundation.
Festival Highlights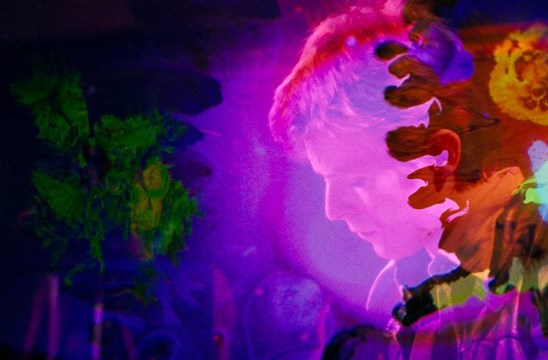 Opening Night: Moonage Daydream
The festival opens with Brett Morgen's highly anticipated David Bowie doc Moonage Daydream on Thursday 23 June. The 'People's Premiere' takes place at City Hall - 50 years since David Bowie first played the historic Sheffield music venue in June 1972.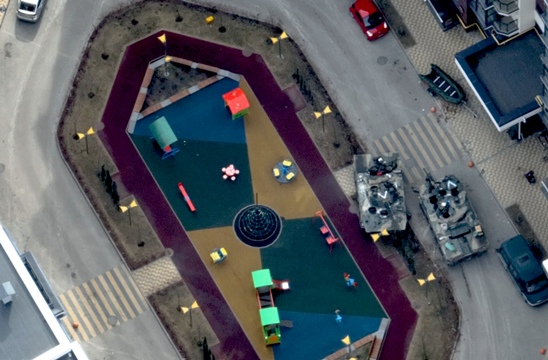 Focus on Ukraine - Password: Palianytsia
In solidarity with Ukraine, the 2022 festival has a special focus on Ukraine with a new collaborative documentary programme with the leading human rights documentary film festival in Ukraine, Docudays UA. 'Password: Palianytsia' launches the British Council and Ukrainian Institue's 'UK/Ukraine Season of Culture' with the World Premiere of One Day in Ukraine, by media activist and filmmaking collective Babylon'13.
. Book now
A Journey Through Documentary with Asif Kapadia
The Academy Award® and BAFTA-winning filmmaker, whose acclaimed documentary films include Senna (2010), Amy (2015) and Diego Maradona (2019), has selected films that have had significant impact for him, inspiring his own style and creative choices as a filmmaker. From Martin Scorcese's Italianamerican to Leon Gast's celebrated Muhammed Ali documentary When We Were Kings, this is a chance to see some of the greatest docs on the big screen.
. Book now