Guest Blog: Dykes, Camera, Action!
Focusing on the female gaze in lesbian cinema, nothing seemed more apt to open this year's programme of LGBTQ+ History Month, than Caroline Berler's Dykes, Camera, Action! This fast-paced documentary, features moving, and at times comical interviews from key film makers and figures; such as Barbara Hammer, Sue Friedreich and Cheryl Dunye. All of which contributed to the evolution of lesbian cinema, to what we now know to be New Queer Cinema.
It takes you on a journey through the history of lesbian cinema, from the early depictions in the 1960s up until the present day. It is clear the film has a point to prove – lesbians should be making films about lesbians. The original representations in the 1960s were not only few, but although they showed same-sex relations, the outcome was nearly always negative, painting the lesbian to be malevolent in some form. Otherwise, in titles such as The Vampire Lovers, the lesbian vampire is an overly sexualised being attacking young, beautiful women, a play on the 'vagina dentata' fear in men.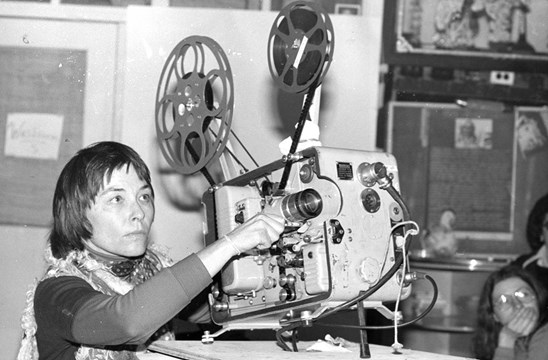 Queue the 1970s and the first wave of feminism, we see a shift. Rules are being relaxed or broken, and due to a group of key filmmakers, lesbian cinema finds a place in experimental films. By the 1990s, lesbian cinema has found its way into the mainstream, after the success of Rose Troche's, Go Fish, and later, a personal favourite, Jamie Babbit's, But I'm A Cheerleader.
Dykes, Camera, Action is not only an exploration and admiration on the history of lesbian cinema. It also offers a moving and poignant insight into identity, and how this has been expressed through the means of cinema. A telling account from Desiree Akhaven, director of Appropriate Behaviour reminds us of the struggles many queer women have faced, and especially those of colour or religious backgrounds. Her story will leave you feeling uplifted and optimistic for the future.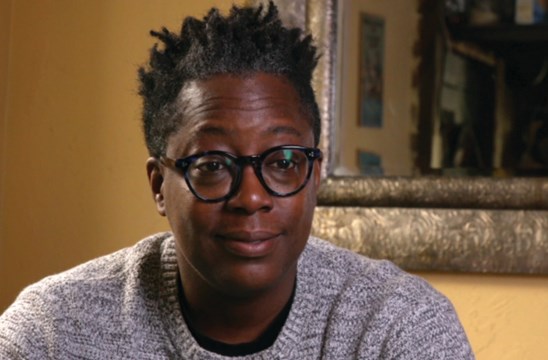 All in all, this is a truly fascinating piece of cinema, informative, hilarious and at times emotional, whilst leaving you inspired. This is clearly a perfect opening for what is to be a fulfilling programme.
The Showroom Cinema's Ground-breaking Moments in Lesbian Cinema season continues with a preview of Celine Sciama's Portrait of a Lady on Fire, a curated selection of shorts from Barbara Hammer, and 80s romance Desert Hearts.