What's On
Close
More films and times are added each Monday for the following Friday to Thursday
More films and times are added each Monday for the following Friday to Thursday
What's On December 2019
More films and times are added each Monday for the following Friday to Thursday - please check back then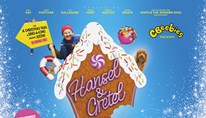 Showing as part of Family Films
This year's highly anticipated CBeebies Christmas Show is once again coming to the big screen from the theatre stage for a family-friendly feast of Christmas fun!
1 showings on Sun 1 Dec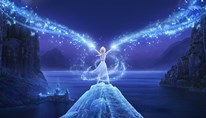 Showing as part of Family Films
Why was Elsa born with magical powers? The answer is calling her and threatening her kingdom. Together with Anna, Kristoff, Olaf and Sven, she'll set out on a dangerous but remarkable journey.
4 upcoming showings between Fri 27 & Mon 30 December
Showing as part of Family Films
While their mother recovers from an illness, Satsuki and her little sister Mei get away from it all in an idyllic rural retreat. Far from the bustle of the city, they discover a mysterious place of spirits, magic and woodland creatures.
English Dub
2 upcoming showings between Sat 28 & Sun 29 December