Showroom re-opens on 17 May
LATEST UPDATE: 17/05/21
We are delighted to re-open Showroom Cinema and Café Bar on Monday 17 May.

It has been more than six months since our previous closure in November, so it's no surprise that we're incredibly excited to welcome you all back. We're opening with a fantastic film programme and a revamped food menu - do take a look.

We will continue to adhere to our safety and social distancing measures to provide a safe environment for you to enjoy and unwind in. Among our various measures, the capacity will be reduced in all our cinemas by 75% to help you socially distance during your visit.
Take a look at the safety measures we have put in place for when we re-open.

Culture Recovery Fund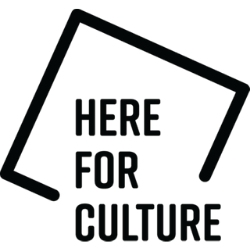 Showroom Cinema is delighted to have been awarded a total of £771,365 (£536,449 in the first round and £174,916 in the second round) as part of the Government's Culture Recovery Fund to help the culture and heritage sector re-open and recover.
The funding provides Showroom Cinema with essential support to survive closure as result of the Covid-19 pandemic. It has allowed us to safeguard jobs, protect the pivotal role Showroom Cinema plays in Sheffield's culture scene and re-instate the reserves used for survival over the last year due to closure.