New releases to enjoy at home
We're delighted to team up with various film distributors to bring you an exciting selection of titles for you to enjoy from the comfort of your home. You can support your favourite indie cinema by watching any of these films. Just choose Showroom Cinema when renting a film and we will benefit from 50% of the revenue.
MEMORY BOX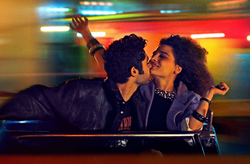 Available Fri 21 Jan
Maia, a single mother, lives in Montreal with her teenage daughter, Alex. On Christmas Eve, they receive an unexpected delivery: notebooks, tapes, and photos Maia sent to her best friend from 1980's Beirut. Maia refuses to open the box or confront its memories, but Alex secretly begins diving into it. Between fantasy and reality, Alex enters the world of her mother's tumultuous, passionate adolescence during the Lebanese civil war, unlocking mysteries of a hidden past.
DRIVE MY CAR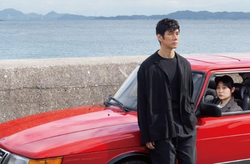 Two years after his wife's unexpected death, Yusuke Kafuku (Hidetoshi Nishijima), a renowned stage actor and director, receives an offer to direct a production of Uncle Vanya at a theatre festival in Hiroshima. There, he meets Misaki Watari (Toko Miura), a taciturn young woman assigned by the festival to chauffeur him in his beloved red Saab 900.
UNDERGROUND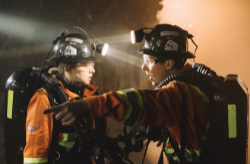 Maxime works in a mine in Val d'Or. He shares his time with his girlfriend and his childhood friend, Julien, who was disabled after a car accident he caused two years earlier. Feeling guilty, Maxime wants to redeem himself. But he is held back by Mario, Julien's father who also works at the mine and who still holds it against him. One day, an explosion resounds underground.
THE OFFERING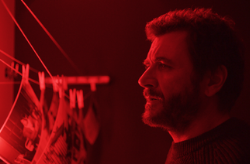 "The Offering is a powerful tale reminiscent of Greek tragedies that is both beautiful in its execution and painful in its exploration of the deep, dark parts of humanity. It is an inescapable film, as we often blur the boundaries between the good, the ugly and the necessary to move forward in life with an unburdened heart." - Loud and Clear Reviews
Jan, a mysterious character haunted by a deep feeling of guilt, tries to get Violeta back, a youth love he lost 20 years ago, with a sickening plan.
THE FILMMAKERS HOUSE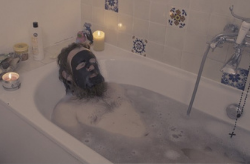 When the Filmmaker is told his next film must be about crime, sex or celebrity to get funded, he takes matters into his own hands and begins shooting in his home with a cast of characters connected to his own life.
I

T MUST BE HEAVEN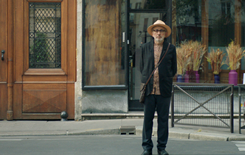 Through a series of darkly comic vignettes shot in international locales, Palestinian director Elia Suleiman investigates the meaning of being in exile, and the absurdities of nationalism, normality, and identity.
THE 8TH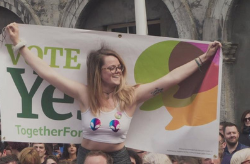 The 8th traces Ireland's campaign to remove the 8th Amendment – a constitutional ban on abortion. It shows a country's transformation from a conservative state in thrall to the Catholic church to a more liberal secular society.
An urgent narrative, a cautionary tale and a roadmap for progressive reforms in a modern era where authoritarianism is on the rise, The 8th shows a country forging a new progressive path when reproductive rights are threatened all over the world.
HERE ARE THE YOUNG MEN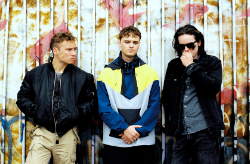 Aimless teenager Matthew (Chapman) and his disaffected friends leave school into a social vacuum of drink, drugs and thrill-seeking in one last Summer of adolescence. Matthew romantically yearns after his free-spirited friend Jen (Taylor-Joy) and struggles to maintain his increasingly disturbing relationship with the magnetic but sadistic Kearney (Cole). The group are soon led by the deranged Kearney into a world of nihilistic violence, falling into shocking acts of transgression that will irrevocably change their lives.
HOMEWARD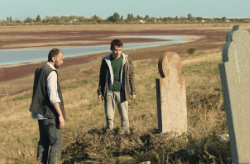 Mustafa (Akhtem Seitablayev) and his college-aged son, Alim (Remzi Bilyalov) have set out to a morgue in Kyiv to recover the body of Alim's older brother, Nazim, yet another casualty of the war with Russia.
Mustafa is a hot-tempered and severe. There is also tension between father and son as city-life has exacerbated the generational gap between Mustafa and Alim. Along the way, they face many obstacles, not least of which is a decomposing cadaver, and Alim is hard-pressed to accept his father's determination to uphold tradition at all costs. Will this journey bring them together? Or is the divide too great?
HENRY GLASSIE: FIELD WORK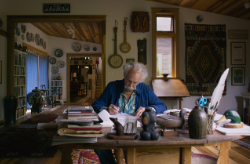 Henry Glassie: Field Work is a magisterial portrait of the most renowned American folklorist and ethnologist, Henry Glassie, now in his seventies. With a view of Glassie's life's work, the film displays the director's trademark eye for details of the deepest significance, and celebrates the people with whom he stands and their work. Glassie's subject is folklore but his abiding love for the people who create it resonates throughout the film.
A COMMON CRIME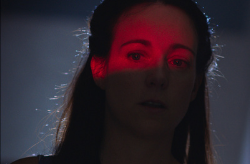 One night in the pouring rain, Kevin, the adolescent son of Cecilia's housekeeper, knocks on her door. A sociology lecturer and financially secure, Cecilia lives alone with her young child. She is too afraid to let Kevin in. The next day, his body is found in a river.One night in the pouring rain, Kevin, the adolescent son of Cecilia's housekeeper, knocks on her door. A sociology lecturer and financially secure, Cecilia lives alone with her young child. She is too afraid to let Kevin in. The next day, his body is found in a river.
The neighbourhood accuses the police of having hounded the teenager and social unrest rocks this impoverished part of town. Cecilia's concept of reality is also increasingly shaken, her moods start to fluctuate and she begins hearing and seeing things. Is she losing her mind?
ROSE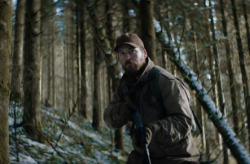 Gripped by a violent, terrifying illness, Rose lives in seclusion with her husband, but the arrival of a stranger shatters the fragile refuge they have built. Rose is a chilling, deeply moving and critically-acclaimed horror-thriller starring Sophie Rundle (Peaky Blinders, Jamestown, Bodyguard) and Matt Stokoe (Cursed, Jamestown, Misfits).
MINARI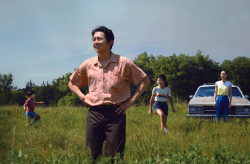 A tender and sweeping story about what roots us, Minari follows a Korean-American family that moves to a tiny Arkansas farm in search of their own American Dream. The family home changes completely with the arrival of their sly, foul-mouthed, but incredibly loving grandmother. Amidst the instability and challenges of this new life in the rugged Ozarks, Minari shows the undeniable resilience of family and what really makes a home.

MALMKROG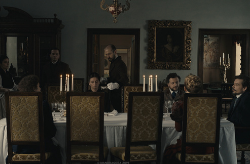 Winner of the Best Director award of the Encounters section at the 2020 Berlin Film Festival, this period drama delves into the debate of good vs. evil and the fragility of unity. Set in the 1900s, hand-picked guests come to the mansion of aristocratic landowner and among them is a politician, a young countess and a general with his wife. They dine, indulge in parlour games and discuss death, war, progress and morality. But as the debate becomes more heated, cultural differences become increasingly apparent and the mood intensifies.
MOUTHPIECE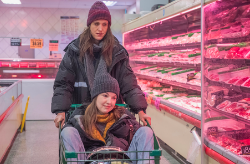 ★★★★ - Guardian
From award-winning writer, producer and director Patricia Rozema, comes her latest feature Mouthpiece. In this dark comedy-drama, two actresses bring one lead character to life in this film adaption of the stage play of the same name. The film tells the story of a single writer who lives by her own rules and finds herself in crisis following the sudden death of her mother.
VERDICT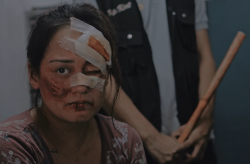 The multi award-winning and remarkably intense Filipino drama, Verdict, is about abused and battered wife Joy, her six-year-old daughter Angel and her husband Dante, a small-time criminal. As he often does, Dante comes home drunk at night and beats Joy brutally, and this time, he also hurts Angel. Fleeing with her daughter to the local police post to finally send him to jail, Joy learns justice takes time at best and is impossible to get at worst. Not without reason, she feels that she and her daughter are increasingly under threat.
KILLING ESCOBAR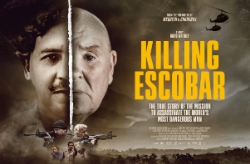 In 1989, Scottish mercenary and ex-SAS operative Peter McAleese was hired by a Colombian drug cartel to lead a small team of ex-special forces commandos to assassinate the world's biggest drug baron, Pablo Escobar.
With never-before-seen footage of the mission and first-person accounts from both the mercenaries and the cartel, Killing Escobar is a documentary thriller that reveals how one man's violent upbringing in Glasgow and acute military training led him to the heart of the Medellín cocaine empire.
SONG WITHOUT A NAME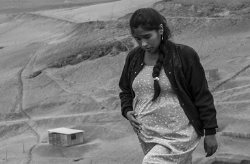 ★★★★ - Guardian
From Peruvian filmmaker, Melina Léon, comes her agonising feature debut based on a true story and set in Peru during the peak of the political crisis of the 1980s. Stunningly shot in black and white, it follows the story of Georgina whose newborn daughter is stolen at a fake health clinic. Her desperate search for her baby leads her to the headquarters of a major newspaper, where she meets a lonely journalist who takes on the investigation.
WILLY'S WONDERLAND (15)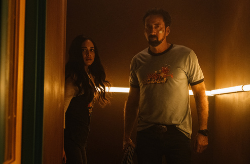 ★★★★ - Total Film / "A pure shot of Cage madness" - Empire
Stranded in a remote town with a car that won't work and no way to pay the local repair shop, The Janitor (Nicolas Cage) agrees to spend the night in an abandoned theme park full of animatronic characters that were once a joy to the kids of the town, but now hold a dark secret.