New releases to enjoy at home
We're delighted to team up with various film distributors to bring you an exciting selection of titles for you to enjoy from the comfort of your home. You can support your favourite indie cinema by watching any of these films. Just choose Showroom Cinema when renting a film and we will benefit from 50% of the revenue.
SONG WITHOUT A NAME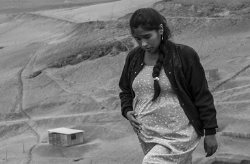 ★★★★ - Guardian
From Peruvian filmmaker, Melina Léon, comes her agonising feature debut based on a true story and set in Peru during the peak of the political crisis of the 1980s. Stunningly shot in black and white, it follows the story of Georgina whose newborn daughter is stolen at a fake health clinic. Her desperate search for her baby leads her to the headquarters of a major newspaper, where she meets a lonely journalist who takes on the investigation.
WILLY'S WONDERLAND (15)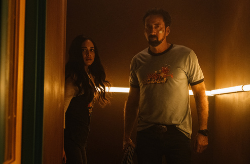 ★★★★ - Total Film / "A pure shot of Cage madness" - Empire
Stranded in a remote town with a car that won't work and no way to pay the local repair shop, The Janitor (Nicolas Cage) agrees to spend the night in an abandoned theme park full of animatronic characters that were once a joy to the kids of the town, but now hold a dark secret.
COME AWAY (PG)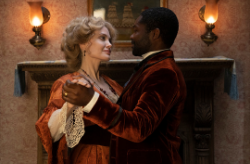 Written by Kate Goodhill and directed by Brenda Chapman, the Oscar™-winning director and co-writer of Pixar's Brave, Come Away tells the story of siblings Peter and Alice who transform into Peter Pan and Alice in Wonderland in a bid to help their parents overcome the tragedy of losing their eldest son. A whimsical and inspiring British made live-action fairy-tale adventure film for all the family to enjoy.
SYNCHRONIC (15)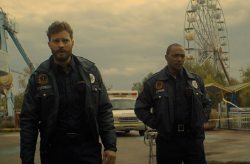 ★★★★ - Empire
After New Orleans paramedics Steve and Dennis are called to a series of bizarre and gruesome accidents on their night-shift, they put it down to a mysterious new drug found at the scene, Synchronic. Steve stumbles upon a terrifying truth about the supposed psychedelic that will challenge everything he knows about reality -- and the flow of time itself.
ASSASSINS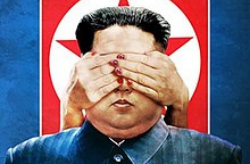 "A chilling warning about democratic vigilance" - Empire
True crime meets global spy thriller in this gripping account of the assassination of Kim Jong-nam, the half brother of the North Korean leader. The film follows the trial of the two female assassins, probing the question: were the women trained killers or innocent pawns of North Korea?
AWAY (U)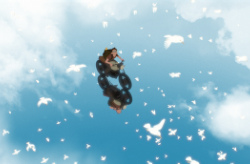 ★★★★ "Dreamy, sublime... a breath-taker" - The Guardian
A boy travels across an island on a motorcycle in escape of a dark spirit to get back home, while making connections with different animals along the way. Part dream, part reality, Away explores our common, universal need to find a connection.
Director and animator Gints Zilbalodis' film was almost four years in the making and won the prestigious Contrechamp Award at the Annecy International Animation Film Festival 2019.
MLK/FBI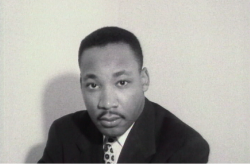 "Eye-opening and jaw-dropping..." - Rolling Stone
MLK/FBI uncovers the extent of the FBI's surveillance and harassment of Dr. Martin Luther King, Jr. Based on newly discovered and declassified files, utilising a trove of documents obtained through the Freedom of Information Act and unsealed by the National Archives, as well as restored footage, the documentary explores the US government's history of targeting Black activists.
The Imperialists Are Still Alive!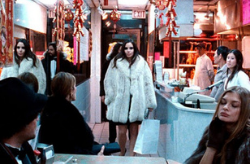 Blending dry comedy with alluring political drama, British-American director Zeina Durra brilliantly portrays the everyday paranoia of post-9/11 America. This is the story of successful visual artist Asya as she follows the politics of her Middle East homeland on TV while enjoying a chic Manhattan lifestyle of parties, supermodels and limos. But when a childhood friend disappears, Asya suspects a CIA abduction and – to her new boyfriend's bemusement – sets out to crack the conspiracy.
The Best Of Sheffield Adventure Film Festival 2020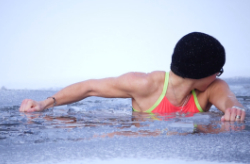 If you missed ShAFF this year, you can catch the very best from the internationally renowned outdoor and adventure festival through Modern Films.

The selection of films feature exhilarating scenes from mountain biking and Swiss Alp climbing to cold water swimming and solo expeditioning - all tackled in the most challenging of conditions.
iHUMAN (15)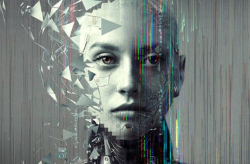 This political thriller delves deep into artificial intelligence, power and social control. With unique access to the booming tech industry, this film shows how the most powerful and far-reaching technology of our time is changing our lives, our society and our future.
iHuman reveals a growing conflict in the tech world as AI now permeates every aspect of our lives, but only a handful of people really have control over what it's doing to us.
FALLING (15)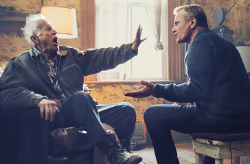 "A beautiful controlled drama about age, memory and forgiveness." - The Wrap
John (Viggo Mortensen) lives with his partner Eric and their adopted daughter Monica in Southern California. His father Willis (Lance Henriksen) is a farmer whose attitudes and behaviour belong to a far more traditional era and family model. When Willis travels to Los Angeles for an indefinite stay with John's family in order to search for a place to retire, these two very different worlds collide.