The Dance Legacy of Windrush - Mirror to the Soul + Q&A & DJ SET
Mirror to the Soul is available on DVD released by Soul Jazz Records
Image copyright: British Pathe

Mirror To The Soul film screening + Q&A with Stuart Baker
Followed by Soul Jazz Records DJs
On 22nd June 1948 the MV Empire Windrush arrived on the shores of the UK, containing 493 West Indian passengers. The following half a century's assimilation of Caribbean culture into the UK created of the most exciting music of its time: Dubstep, Jungle - and even Sheffield's Bleep Techno. This event will look at the relationship between the Caribbean and the UK, particularly documenting the specific culture that would go on to create the aforementioned Dance Music genres, a reminded of the connection dance music culture has to the history and identity of the environment it occupies.
Featuring a film screening of Soul Jazz Records' Mirror to the Soul a patchwork montage of historic Pathé footage and music from Caribbean culture during the aforementioned migrant transition. This will be followed by a Q&A and DJ set reception with director and Soul Jazz founder Stuart Baker.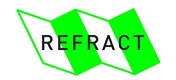 Please note: there is no £4.50 concessionary rate for this event as advertised on Refract leaflets - please accept our apologies for the error.