Judy & Punch Telegraph Article by Andy Moore
Posted 19 November 2019
Three striking female driven dramas arrive on the Showroom Cinema's screens this week. From a vivid and powerful feminist reworking of a classic tale, via an epic dramatization of the extraordinary life of the abolitionist and feminist hero Harriet Tubman to a dystopian vision of the United States in which two groups of women protest the death in police custody of a political activist.
Opening this Friday is Judy & Punch, in which director Mirrah Foulkes turns the traditional story of Punch and Judy on its head and brings to life a fierce, darkly comic and epic female-driven revenge story, starring Mia Wasikowska and Damon Herriman.
The film is set in the anarchic town of Seaside - nowhere near the sea. Judy and Punch's marionette show is a hit due to Judy's superior puppeteering, but Punch's driving ambition and penchant for whisky lead to an inevitable tragedy that Judy must avenge. Foulke's film is a brilliantly imaginative live-action reinterpretation of the famous 16th century puppet show.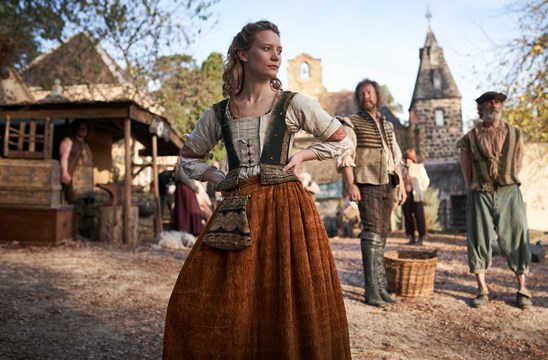 Also released on Friday, Harriet tells the extraordinary tale of Harriet Tubman's escape from slavery, and her transformation into one of America's greatest heroes. This impassioned biopic paints a truly remarkable picture of how Tubman became the legendary conductor of the "underground railroad", a network of covert refuges and safe passage routes that helped slaves reach freedom. Part nail-biting thriller, part Western, this heartfelt film refuses to dwell on the horrors of slavery, instead, choosing to champion one of America's real-life superheroes.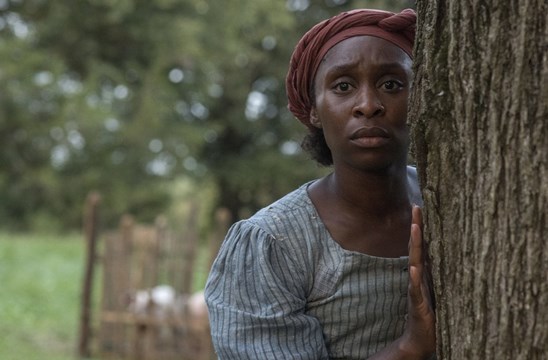 Finally, Lizzie Borden's celebrated feminist science-fiction Born in Flames (1983) is set in an alternative future New York, ten years after the peaceful 'Social Democratic War of Liberation'. The film follows two groups of women as they respond to the death in police custody of a political activist. Her death is officially labelled a suicide, but many believe there's been a cover-up.
Constructed using faux talk shows, news reports, documentary footage and surveillance tapes – and directed, produced and edited by Borden herself – Born in Flames is an urgent, futuristic vision of a post-revolutionary United States.
The film is screening at the Showroom on Tuesday the 26th November as part of Site Gallery's Rewriting the Future exhibition. The exhibition focuses on feminist approaches to science-fiction, exploring the ways in which feminist artists and writers have used the freedom afforded by the genre to offer insights into our current situation, as well as providing predictions and possible alternatives that look beyond patriarchal power structures. The screening will feature an extended introduction exploring the themes of the film in relation to the exhibition.