Break into film: BFI Film Academy North
Showroom Cinema (Sheffield) and Home (Manchester) are delighted to work in partnership to deliver a programme of Northern wide Film Academy events as part of a BFI / FHN Venue Education Fund (please see below).
For those aged 16-25 who adore cinema, are aspiring critics, programmers and filmmakers, and fancy breaking into film, this programme is a fantastic way to gain insight into the industry.
Young people can drop into virtual labs exploring the life cycle of a film and discover how it develops from an idea to the big screen. There's something for everyone, from turning ideas into award winning films to getting to grips with programming cinema's, festivals and events.
Upcoming events
Take a look at the exciting events that are coming up.
(Please be aware, when you click on 'Read more' you will leave this website and be take to HOME, our Film Hub North Partner)
LAB #2 Working on Sex Education / Creating a killer look
Thursday 2 Dec 2021, 18:00 - 19:00
Ever wondered how the vibrant look of Netflix teen comedy-drama Sex Education was created? Or what exactly a production designer does? Find out how to create a strong look for your film in this online event for 16-25 year olds.
LAB #3 Working on Sex Education / Music Production and Composing
Thursday 9 Dec 2021, 18:00 - 19:00

Discover how to make your films' music stand out with Oli Julian, Sheffield based composer, producer and arranger of music for Netflix, TV, commercials and indie feature films. Oli will share his career journey, creative practice and collaborations and give insights into scoring music for comedic and dramatic moments in shows like
Sex Education
.
Make us laugh! Create a short, no budget comedy for DIY Film Challenge #2
Deadline: Sunday 5 Dec 2021
In this second DIY film challenge, a panel of industry professionals challenge you to make a short film on your phone (under 3 mins) and be in with a chance to win some development prizes. The challenge is all about comedy! Make the panel laugh or even just crack a smile - in the run up to Christmas the aim is to make a short that brings lots of cheer!
There's no application process, all the above events are free to attend and there are plenty of online opportunities so you can learn and develop from wherever you are based in the North.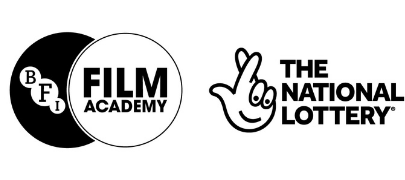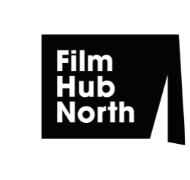 This activity is part of the UK-wide BFI Film Academy programme and is supported using funds from the National Lottery #NationalLottery @bfifilmacademy
BFI Film Academy
The BFI Film Academy offers a wide range of opportunities for 16 - 25 year olds from across the UK, to get to know more about film and how to make a career in the screen industries. Aspiring filmmakers wanting to break into film can access a host of courses, events, workshops, talks and networking events - find out more.