Showroom Café Bar
Much like your favourite film, our Café Bar means a lot of different things to a lot of different people. Whether it's daytime coffee, a place to meet for after work drinks, a night out or to grab a bite to eat before a film.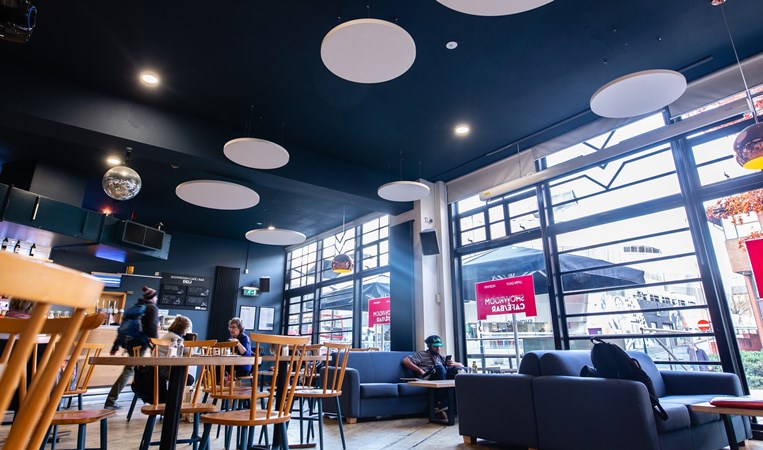 Our menu changes with the seasons and our talented kitchen team create daily specials, fresh salads and deli items. We offer a wide range of local craft ales, premium lagers, spirits and wines.
It's also home to a range of regular events including the famous Showroom Film Quiz.
Opening times
We have worked hard to put measures in place in the Café Bar to offer a safe and welcoming space for you to return to and enjoy. Take a look at the changes we've made.