Showroom Café Bar
Much like your favourite film, our Café Bar means a lot of different things to a lot of different people. Whether it's daytime coffee, a place to meet for after work drinks, a night out or to grab a bite to eat before a film.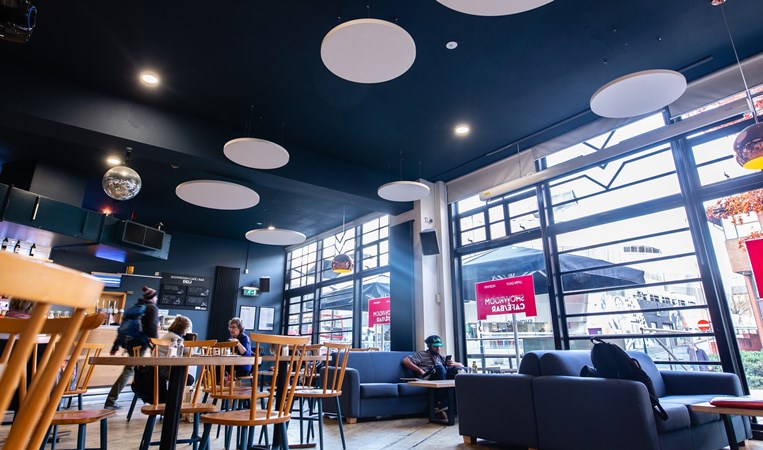 Our menu changes with the seasons and our talented kitchen team create daily specials, fresh salads and deli items. We offer a wide range of local craft ales, premium lagers, spirits and wines.
It's also home to a range of regular events including the famous Showroom Film Quiz.
Opening Hours
Showroom Café Bar will be closed to the public from Saturday 21 March, following the Government's latest advice surrounding the COVID-19 pandemic.
As it stands, we don't know when we will be able to re-open but are taking these measures to ensure the health and safety of our staff and customers. Please keep checking our social media channels and website for our most up to date information.
We look forward to seeing you again soon.