What's On Tuesday 22 - Monday 28 September 2020

Showing as part of Audio Description
Rocks' world is turned upside down when she returns from school to find her mum gone. Determined to avoid being taken into care, she leaves home and hides in pockets of East London. A must-see film about the joy, resilience and spirit of girlhood.
Showing as part of Audio Description
During World War II, an Englishwoman (Gemma Arterton) opens her heart to an evacuee in this moving journey of womanhood, love and friendship.
살인의 추억
Showing as part of Genre Bending Masterpieces from Bong Joon-ho
Parasite director Bong Joon-ho's unmissable early masterpiece is a serial killer true-crime story that blends biting social satire with pitch-black comedy.

Le prince oublié
From the acclaimed director of The Artist, The Lost Prince is a charming, inventive and funny fantasy-adventure starring Omar Sy (Intouchables).
French
An eye-opening journey through wealth and power, based on the international bestseller by economist Thomas Piketty.
English, French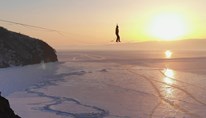 Showing as part of ShAFF
Part of Sheffield Adventure Film Festival 2020. 100+ of the best adventure, travel and extreme sports films over one weekend in the UK's Outdoor Capital City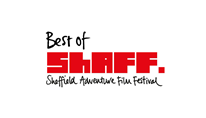 Showing as part of ShAFF
Part of Sheffield Adventure Film Festival 2020. 100+ of the best adventure, travel and extreme sports films over one weekend in the UK's Outdoor Capital City