10 Things You Need to Know About... The Barkley Marathons
Often referred to as 'The Race That Eats its Young' The Barkley Marathons are one of the best known yet simultaneously best kept secret of the ultra-marathon world and are the subject of our upcoming screening: The Barkley Marathons: The Race That Eats Its Young + Q&A with Nicky Spinks (a real life contender of the infamous race). And just as our season of Film Feels: Obsession suggests, it's hard not to get obsessed with this weird and wild race, just as our Marketing Coordinator has proved as she dived deep into this world (and spent way too long on it, quite frankly). Here's 10 Things You Should Know about… the Barkley Marathons.
1. It's One of the Most Notoriously Hard Ultra-marathons to Compete in.
Where most other ultramarathons are set up to ultimately see you succeed, the Barkley Marathon rejects that, turning it on its head completely; it wants to see you fail.
Created by Gary 'Lazarus Lake' Cantrell and named after his neighbour and friend Barry Barkley (who claims he has no idea why Laz did so), it is made up of five 20-mile loops, totalling 100 miles across wild Tennessee outback and with an insane elevation equal to that of climbing Mount Everest, twice. All this and oh, you must complete the race in under 60 hours. Good luck!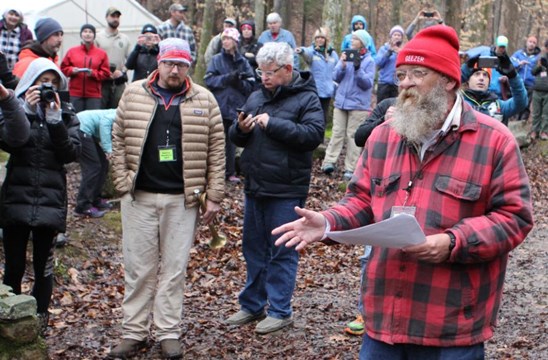 2. Inspired by True Events
In perfect keeping with Laz's love for the macabre, the race was inspired by James Earl Ray, the assassin of Martin Luther King. Ray made a break from a nearby prison in 1985 and made it a grand total of 8 miles into the Tennessee wilderness over 54 hours. Upon hearing this, Laz and his friends thought 'we could do better than that' and thus the Barkley Marathons were born.
3. The Application Process is Almost as Mentally Gruelling as the Race (nearly)
One of the charms of the Barkley Marathons is its secrecy. In 35 years, it has managed to keep its application process mainly a secret. What we do know is the application fee is a staggering $1.60 (why? well, as the Marathons website states "in case it is not obvious, we are in this for the money"), applicants must write an essay on why they feel they should be considered. Once accepted the entry fee is whatever Laz wants that year. In previous years he has requested socks, shirts (aka his retirement plan) and of course, the notorious license plate, which he strings up in the camp.
4. Each Race Needs a Sacrifice
Usually, Bib No. 1 is seen as a special privilege in most races, held for those who have the best chance. Again, the Barkleys flip tradition on its head and award no.1 to the runner Laz believes has no place whatsoever being there and believes won't even make it through the first loop. This person is known as The Sacrificial Virgin.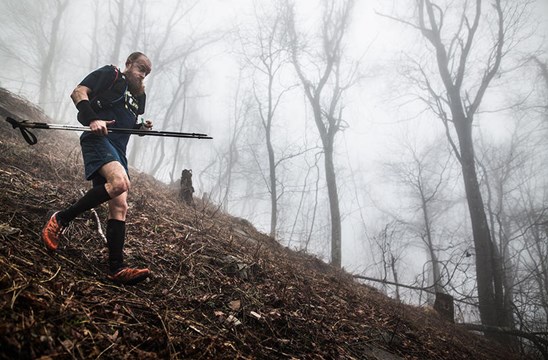 5. Get Your Bearings Straight
You don't need to be a super famous and accomplished runner to take part in the Barkleys, but you will need to know how to use a map. Before the race begins, Laz hands out one Master Map. This is handed around all the competitors who can use it to make notes on their own map. The map has odd notes and vague descriptions to confuse and disorientate the runners. It is extremely common for people to get very lost on the track (including one documentary crew member who became lost for 16 hours during filming and had to have a search party sent out for him!).
6. You Travel Through Some Very… Interestingly Named Places.
If the race itself doesn't make you nervous (although it definitely should) then maybe spending a cold, dark night on Meth Lab Hill might. The Barkley course is scattered with ominously named locations, including Rat Jaw, Bad Thing and Frozen Head.
7. It's a Great Opportunity to get Some Reading Done
One of the most well-known features of the Barkley's is its unusual checkpoints. Hidden under rocks, up trees and in ravines are books. Runners must find these books and tear out the page which corresponds to their bib. If you don't return with all 13 pages per loop you are not eligible to complete another loop. Additionally, Laz likes to pick books which provide a little pick me up for the runners, with inspirational titles such as 'Death Walks the Woods' and 'Where Do We Go From Here?'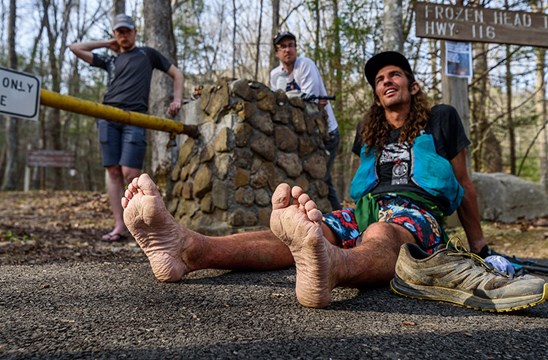 8. You Can Relax
Don't think you could manage a whole 100 miles? That's ok. Laz kindly created a Fun Run version of the race, which involves completing three loops instead of five. Many runners consider completing just the fun run as a major lifetime achievement, some come simply to complete it. I however, will be going for the full five, thanks. Easy.
9. The Pay-off is Huge!
You might be wondering, what amazing treasures await those who complete the run? Riches, prestige, sponsorships? No, runners simply get to finish and stop. Which might actually be the greatest prize of all after 60 hours of running on little or more accurately no sleep.
10. The Odds of Winning? Very Slim.
Ok, I'll be honest with you, I have done way more research into this than I should have done, I have not managed my time effectively, but I now feel well equipped to take on the Barkley Marathon. That being said, it seems the odds may be stacked against me. Over the races 33 years, 800 runners have taken part and only 15 have ever succeeded. A measly 2% of some of the most accomplished runners from across the world have competed it, and still to this day, Barkley finishers only overtake the number of people who have stepped foot on the moon by 3!
(honestly, I think I could still do it, but whatever).
There is so much more to the Barkley Marathons, I cannot recommend the documentary enough and can't wait to see Nicky Spinks in person, talking about this weird, bizarre and punishing testament to human capability.
See you at the yellow gate and on the other side! (You'll have to watch the film to get this… see I didn't give it all away).
Book tickets to The Barkley Marathons here.