Berlinale 2019 Highlights
Our Senior Programmer Andy Moore managed to catch 34 films at the 69th Berlin International Film Festival. Here are just a few of his highlights…
Screening in Competition for the Golden Bear at this year's Berlinale, and one of the first films I saw at the festival, was Nora Fingscheidt's SYSTEM CRASHER. The film follows a deeply troubled nine-year-old girl called Benni (an astonishing performance from newcomer Helena Zengel) and the social workers desperately trying to protect and care for her.
With Zengel's compelling performance as the foul mouthed and aggressive but deeply vulnerable Benni at its centre, it was a bracing blast of punk energy. The film bagged the Alfred Bauer Prize (with the Golden Bear going to Israeli director Nadav Lapid's SYNONYMES and the Jury Grand Prix awarded to Francois Ozon's GRACE A DIEU).
Also in competition was Wang Xiaoshuai's family drama about the impact of China's one child policy, SO LONG MY SON. I absolutely loved this epic saga spanning several generations, and the huge shifts in Chinese social, political and economic life over the past thirty years.
The jury rightly awarded the Silver Bear awards for best actor and actress to its two leads - Wang Jingchun and Yong Mei. The pair turn in captivating and sensitive performances in the film, bolstered by some subtle but extremely effective aging effects.
Elsewhere - screening in the festival's Panorama Dokumente section - was MIDNIGHT TRAVELER. An intimate documentary portrait of one family's attempt to escape persecution in Afghanistan and find refuge in Europe which was shot entirely on mobile phones, it's an extraordinary, timely and urgent film bursting with humanity, warmth and compassion.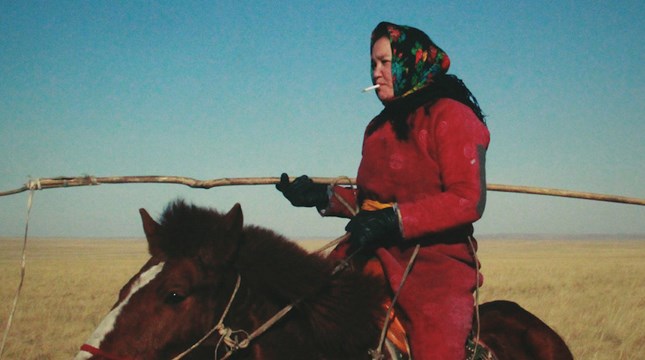 Another real highlight of the festival for me was ÖNDÖG - an atmospheric tale of murder and the search for companionship on the Mongolian steppe. The film's opening scene, in which a car's headlights cut through the darkness of the grasslands as wild horses stampede by, was otherworldly.
I was also really excited to catch the new film from the irrepressible 90-year-old living legend of French cinema, Agnès Varda. Her new doc, VARDA PAR AGNÈS, was an extremely charming and insightful, if slightly un-cinematic, overview of the director's lengthy and varied career.
Two more docs made it into my list of highlights this year - WHAT SHE SAID: THE ART OF PAULINE KAEL was a passionate, inspiring and energetic doc about the New Yorker's long-time film critic that made an irresistible case for the movies being the most important thing in the world. While AMAZING GRACE was a riotous, ramshackle sort-of-concert-film of the recording of Aretha Franklin's 1972 gospel album of the same name which was a pure joy from start to finish that sent shivers down my spine.
Finally, Joanna Hogg's THE SOUVENIR was, as anticipated, a real stand out. Starring Honor Swinton Byrne, Tom Burke, and Tilda Swinton, the film is a deeply personal account of a toxic relationship, with Swinton Byrne as a young and ambitious art student trying to get her first film project off the ground when she falls for a charismatic older man with a troubling secret. The film is, like Hogg's previous works, a razor-sharp portrait of a particular kind of privileged whiteness that manages to critique that world whilst at the same time having a deep sense of empathy and understanding for its characters.