Guest Blog: Sheffield Hallam University Student's Showroom Spotlight Podcast
Hello, Showroom Blog readers! The following post is designed to provide some knowledge of our work on the podcast Showroom Spotlight.
We are a group of five individuals studying BA Film Studies at Sheffield Hallam University and we were offered the opportunity to develop a podcast for the Showroom Cinema as part of a second-year work-based learning module. We were drawn to this opportunity for a multitude of reasons from a general interest in the podcast medium, to a love for our closest independent cinema, namely the Showroom.
In Episode One, we offer part one of a two-part interview with the Showroom's Programme Manager Mikaela Smith as well as reviews of films screened at the Showroom such as La Haine and the classic anime, Akira. In Episode Two, we look ahead to films that would have been screened in the Showroom had it not been for lockdown restrictions. We also take a brief look at the history of Showroom Cinema and film festival events and special events promoted by the Showroom.
We hope you can join us as the series progresses and, when COVID-19 restrictions allow us to be back in the Showroom venue, enjoying what the most exciting and accommodating cinema in Sheffield has to offer.
The faces behind the podcast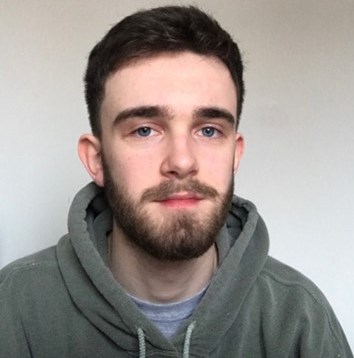 Hi, I'm Jack, and welcome to the Showroom Spotlight Podcast! I am very excited to be a part of this project as a Film Studies student at Sheffield Hallam University. Not having the opportunity to go to an independent cinema at home, the Showroom was one of the first places I wanted to visit when moving to Sheffield, and it has become my go-to since then due to its welcoming atmosphere and brilliant choice of films. Catering exactly to my taste from restored classics to independent films from all over the world. More specifically, I love the horror genre and will take any opportunity I can to talk about it!
-------------------------------------------------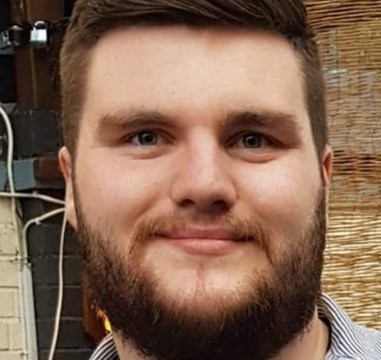 Hi, I'm James, a Film Studies student from Sheffield Hallam. Films have always been a huge part of my life and the opportunity to produce a podcast for a cinema such as the Showroom is really exciting. The Showroom is a very cherished part of Sheffield so I feel proud to be producing a podcast that will be representing the great independent cinema of the city.


-------------------------------------------------
Hi, I'm Denise. I'm a mature student and when I moved to Sheffield 20 years ago, Showroom Cinema was one of the first places I sought out as a cultural and social hub and it really helped me feel at home here. I really appreciate their huge range of programming and especially enjoy British independent and European cinema – but in all honesty, I will watch almost anything! I love the special festivals that they put on, like DocFest and Celluloid Screams and also the excellent one-off seasons. It is really exciting to get the opportunity to share my passion and enthusiasm for cinema and the Showroom Cinema by contributing to this podcast. I'm looking forward to highlighting the best of the Showroom and sharing with the Showroom Spotlight audience, just what it is that makes going to the Showroom such a pleasure.
-------------------------------------------------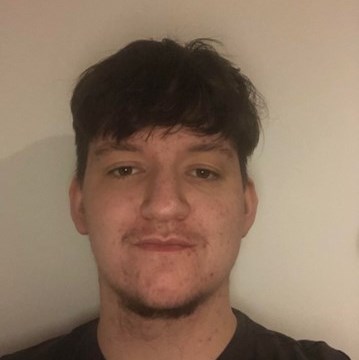 Hi, I'm Tom from the Showroom Spotlight podcast. I'm a Film Studies student at Sheffield Hallam University with a particular interest in horror films. The opportunity to craft our own film podcast from scratch about the Showroom Cinema was really exciting. Whilst being a lot more challenging than I might've expected, it's been equally entertaining and fun and I'm sure will continue on as such.




-------------------------------------------------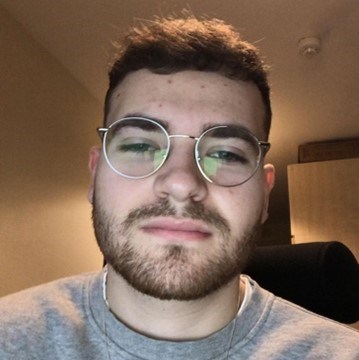 Hi, I'm Josh and I'm a second-year film student at Hallam. I've had a passion for film for years now and always been interested in what goes on behind the scenes and how things work. Since moving to Sheffield, I've taken an interest in the Showroom Cinema and how they not only screen independent films, but also how they programme networking events with a variety of independent organisations. My favourite aspect has to be their screenings of restored classics which have allowed me to revisit films I hadn't seen in years – all on the big screen!