Aung San Suu Kyi - Lady of No Fear

18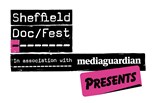 Aung San Suu Kyi is known first and foremost as the political opposition leader at the centre of 20 years of social unrest and turmoil in Burma. What many do not know is that she started out as a British housewife in the upper echelons of Oxford society before she returned to her oppressed homeland and joined the struggle for freedom. Since her return she was held under house arrest for fifteen years during which she had minimal contact with her family.
Lady of No Fear offers a close-up of Aung San Suu Kyi and her husband, Dr Michael Aris, who died on his 53rd birthday in 1999, still unable to see his wife. Together they gave up their regular lives for the cause of freedom in Burma. She comes across as charming, determined and stoical in her decision to fight for her country. The film is a tribute to the woman at the heart of the rebellion, her steadfast husband and supporter, and not least to Gandhi's vision of non-violent civic resistance.
Director

Anne Gyrithe Bonne
Year

2011