BFI Film Academy Short Course 2023/24 - Applications are now closed
Aged 16-19 and looking to start a career in film? Sign up to the BFI Film Academy Short Course now and become a part of the future of the film industry.
'I really enjoyed everything and there was such a range of speakers.' - BFI Film Academy Student 2022
'It's made me realise that I can work in film' - BFI Film Academy Student 2022
We are excited to announce that we will be delivering the BFI Film Academy Short Course programme for 2023/24!
We are searching for 20 talented, enthusiastic and hard-working 16-19 years olds from the South Yorkshire region, to take part in this year's prestigious BFI Film Academy at Showroom Cinema, Sheffield. We are particularly welcoming applications from those groups currently under-represented in the film industry.
The course fee is £25 in total, although we have a generous bursary scheme that can cover the cost of the course fees and any travel or access requirements to ensure that the programme is accessible as possible.
The course will run from Thursday 9 November until Saturday 4 February, giving you the opportunity to develop professional skills, work with industry professionals and take your first step into the film industry. The course will run every Saturday with a break over the Christmas period. We have some amazing speakers lined up for you this year, including Writer/Director Thomas Hardiman (Medusa Deluxe), Writer Paul Fraser (Dead Man's Shoes, A Room For Romeo Brass) and Actress & Writer Sally Cancello (Fargate).
Course Leader: Sam Barnett - [email protected]
Course Coordinator: Nora Murphy - [email protected]
About the BFI Film Academy
BFI Film Academy offers opportunities for ambitious 16-25 year olds, anywhere in the UK, to get to know more about film and how to forge a career in the screen industries.
Delivered at locations across the UK and supported by the Department for Education, National Lottery, Screen Scotland and Northern Ireland Screen introductory hands on filmmaking courses build knowledge and skills and show the different pathways into the industry. For talented and committed young people aged 16-19, short courses have an excellent track record of inspiring the next generation of filmmakers and crew.
Applications closed on Monday 16 October. We will inform all applicants of the outcome within the next few weeks.
For more information about the BFI Film Academy and the Specialist Residential courses please click here.
How do I apply?
The deadline for applications was Monday 16 October.
We will inform all applicants of our decision shortly.
What is involved?
By taking part in the BFI Film Academy, you will:
Be immersed in all aspects of hands-on filmmaking which will help you to develop your practical knowledge and skills working alongside industry professionals who are respected practitioners in their field.
Gain a real insight into the exciting world of cinema, equipping you with skills and experience that are essential to becoming part of our future film industry.
Watch a range of cinema from British independent to specialised film.
Work in teams on a practical film-based project spread across ten weeks. The films from last year will be screened at the Spirit of Independence Film Festival this year.
Work towards a recognised qualification from NCFE.
Become part of the BFI Film Academy Alumni and access exclusive opportunities, advice and professional development.
Who can apply?
To apply for the BFI Film Academy you must:
• Be aged 16–19 years old on the first day of the course
• Be based in South Yorkshire
• Have a passion or talent for filmmaking and an ambition to work in the film industry
• Be able to commit to the duration of the course (10 weeks, 9th November – 3rd February)
• Not currently be at university or enrolled at university when the course starts
Course dates
The course takes place on Saturdays and there will be an optional online session each Wednesday to work on and develop your short film project.
2023 - 2024 Course Dates
02/11/2022 - 04/02/2023
Thursday 9th November 2023 (Timings TBC)
Saturday 11th November 2023 (09:15 - 15:15)
Saturday 18th November 2023 (09:15 - 15:15)
Saturday 25th November 2023 (09:15 - 15:15)
Saturday 2nd December 2023 (09:15 - 15:15)
Saturday 9th December 2023 (09:15 - 16:15)
Saturday 16th December 2023 (09:00 - 16:00)
Saturday 17th December 2023 (09:00 - 16:00)
Saturday 13th January 2024 (09:00 - 16:00)
Sunday 20th January 2024 (09:00 - 16:00)
Saturday 27th January 2024 (09:15 - 16:30)
Saturday 3rd February 2024 (09:15 - 15:30)
The speakers - more TBC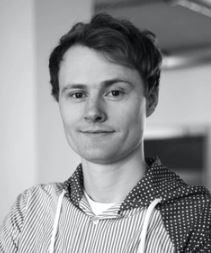 Thomas Hardiman - Screening & Director's Q&A
Thomas Hardiman is a writer and director. He studied art at Chelsea College of Arts and Ruskin School of Art before joining UK production company, EMU, where he worked in the art department on TV series The Cut. Later he moved into writing and directing short films, including Radical Hardcore (2015) which won the BFI's Network Pick Series and Pitch Black Panacea (2020). His debut feature Medusa Deluxe (2022), selected for IFFR 2023, takes some inspiration from waiting for his mother at the hairdresser's as a child in Reading.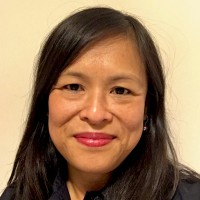 Yen Yau - Getting Ahead in the Industry Masterclass
Responsible for and managing national new entrant training scheme for 18-25 year olds who want to work in factual TV/documentaries. The programme is supported by some of the best known independent production companies in the UK, including Arrow Media, Blast Films, The Garden, Dragonfly, Lightbox, Minnow Films, Nutopia, Raw and Wall to Wall.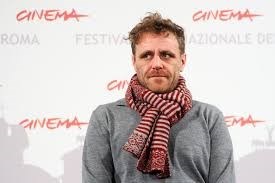 Paul Fraser - Script Masterclass
Prolific scriptwriter Paul Fraser will be delivering a script masterclass to all participants. Well known for his collaboration with Director Shane Meadows - his films include A Room For Romeo Brass, Once Upon a Time in the Midlands and Somers Town. Paul is a multi-award winning writer and director with a career spanning nearly three decades. He's written numerous films for Shane Meadows and other directors as well as making his own features and shorts. He has also directed music videos for the likes of Arctic Monkeys and Plan B. He continues to develop a slate of TV and film projects. In addition, he tutors for the NFTS and script edits for various companies and organisations across the UK and world.
Rebecca Mark-Lawson - Script to Screen Masterclass
Rebecca is a producer and founder of BFI Vision Award production company, Tyke Films. Her work in Film, TV, and VR explores storytelling that occupies the space between documentary and drama, often in innovative ways. She aims to facilitate empathetic viewing dynamics for audiences and is committed to talent development for original storytellers from the social peripheries.Her career began working extensively in production with the likes of Penny Woolcock and Ken Loach, before being appointed Development Executive for new talent at EM Media. Following her role as Managing Executive at Lifesize Pictures, Rebecca has gone on to produce and executive produce multiple award winning documentary and fiction films for Film4, Channel 4, BFI and BBC Films. Her internationally acclaimed feature Poly Styrene: I Am a Cliché played at over 50 festivals worldwide and was released in Europe, USA, Canada, New Zealand, Australia as well as winning Best Documentary and Raindance Discovery Award at the BIFAs and Grand Prix at FAME Festival. Previous feature IRENE'S GHOST was listed as one of the "Best Films of 2019" in The Guardian and was also nominated for the BIFA Raindance Discovery Award, with Rebecca being nominated for Breakthrough Producer.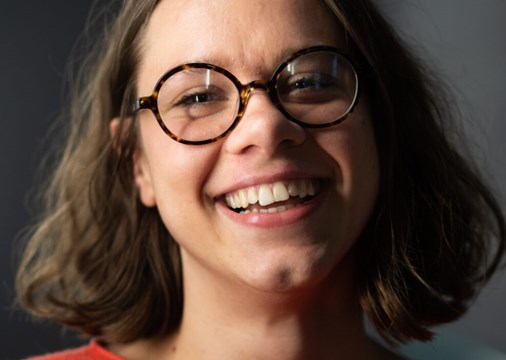 Milda Baginskaitė - Film Crew Overview
Milda Baginskaitė is a Lithuanian screenwriter and director based in the UK. Milda has received several directing awards for her films and has also directed a handful of award-winning music videos, micro shorts and branded content (BMW, Dr Martens). Milda is a Berlinale Talents 2023 alumni and a selected member of BAFTA Connect and Directors UK. Milda also directs theatre. Her collaboration with Imagine If production company and their hybrid theatre and film production My Old Man, toured UK theatres in 2021. Currently, Milda is developing her first feature-length film and working on a series that has been optioned by a Warner Bros Discovery production company.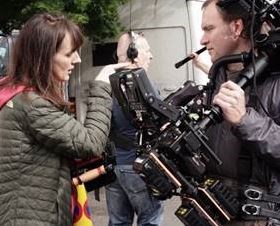 Sally Cancello – Acting Masterclass
Sally Cancello is an award-winning actor, writer, director and producer based in Sheffield. Sally studied acting and theatre directing in London before progressing onto film. She started writing and filming her own comedy in 2014, going on to film 10 comedy shorts/sketches over the next 18 months. Sally entered The Funny Women Awards with her fifth short film Time Again, which then won "Best Comedy Short". She continued to make comedy films on zero budget until she secured BFI Network funding for her current short film, Fargate (which had its World Premiere at The Manchester Film Festival in March). She is currently working on a treatment for a comedy feature film (which also has development funding from the BFI Network) and is developing two ideas for TV.
Brett Chapman - Director's Masterclass
Brett Chapman is an award winning independent filmmaker from Sheffield. Interested in stories about individuals and small communities, he focusses his work around people and their unique experiences. Having originally trained as a journalist Brett's work is not limited to a single genre or form. The use of obsolete and archaic technology in his films is a staple of his work and practice.
Beatrice Neumann - Industry & Next Steps
Bea is Head of Skills and Industry Engagement at Screen Yorkshire, and is responsible for all of their skills and training initiatives, including new entrant and professional development programmes. Bea oversees a number of projects including the Centre of Screen Excellence: Yorkshire, Connected Campus and Beyond Brontes. Bea also heads up Screen Yorkshire's industry engagement and support activities, developing and maintaining Screen Yorkshire's relationships with Yorkshire based indies working in the broadcast sector.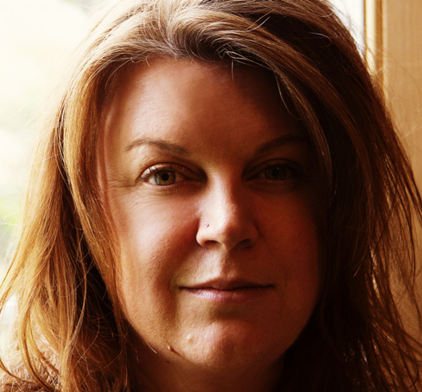 Rachel Robey - Producer
Rachel Robey is a producer and co-founder at Wellington Films, helping originate a series of acclaimed shorts, feature films and documentaries over the past two decades. Rachel's breakout success came with Paul Andrew Williams' 2006 feature debut London To Brighton, which marked a reunion with the director after collaborating on his 2001 short Royalty.
Rachel's most recent production, delivered May 2020, has been Simon Ellis' As Dead As It Gets, a branching, interactive narrative with sixteen different endings, starring Michael Socha, Brian Bovell and Roger Sloman for new iPhone platform Whatifi. Rachel's huge experience in film production has also seen her work in physical production on a number of celebrated films, including Anton Corbijn's Control, Shane Meadows' Dead Man's Shoes and Sam Garbarski's Irina Palm.
What our alumni say...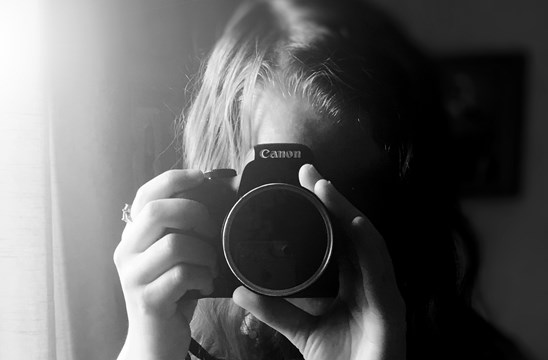 Taylor - BFI Film Academy Alumni
The BFI Film Academy was a fantastic opportunity because it helped me develop my film-making skills and learn more about the film industry. During the course, I made contact with like-minded creatives and found the guest speakers who contributed to the course incredibly informative. I really appreciated the opportunity to have my very first short film screened at the Showroom Cinema and the guidance we received from established local filmmakers was really helpful. The course provided a fantastic platform to share skillsets with others and a recent collaborative project with other BFI students led to my directing and producing a music video which was recently played on BBC Radio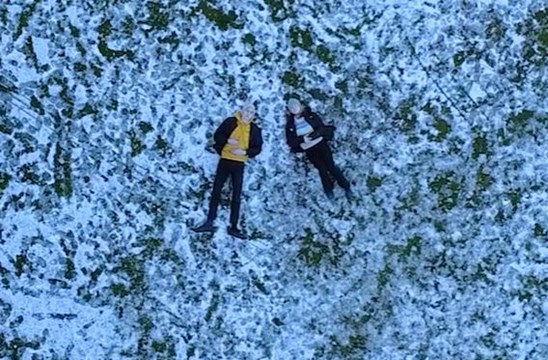 Dylan - BFI Film Academy Alumni
The BFI Film Academy has been instrumental in developing my passion for filmmaking. Not only has it taught me the ins and outs of working in the film industry but it has opened many paths for me through career, networking, and mentorship opportunities. I would recommend the BFI Film Academy for anyone considering a future in the Film industry as a brilliant foundation to start from for young, amateur or intermediate filmmakers.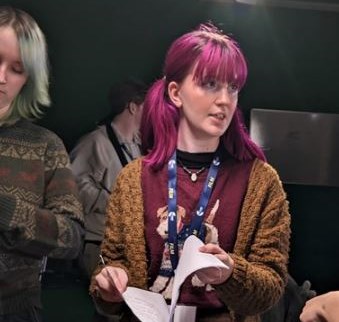 Holly - BFI Film Academy Alumni
The BFI Film Academy has been one of my most treasured experiences and I'm incredibly thankful for everything it has taught me and all of the people I have met because of it. I have learnt so much about working with new and bigger groups of people, entering the industry and it has really changed my perspective of the path I want to take with my career. It has been so much fun and such a rich, fulfilling learning experience that I will carry with me into my future. I am incredibly proud of everyone on the course for working so hard.