Break into film at the Showroom Cinema
The Showroom Cinema offers young people the opportunity to learn about filmmaking, programming, marketing and distribution through a number of projects funded through the British Film Institute and The Department of Education.
Take a look below and sign up to one of our upcoming opportunities. Many of our young people have gone to work in the film industry at places such as Warner Brothers, Sheffield Doc/Fest and many more.
For any questions or enquiries please contact the team at bfi.academy@srws.org.uk.
This activity is part of the UK-wide BFI Film Academy programme and is supported using funds from the National Lottery and the Department for Education. #NationalLottery @bfifilmacademy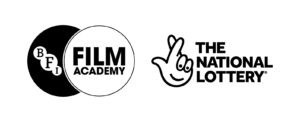 BFI Film Academy Graduates
Zakria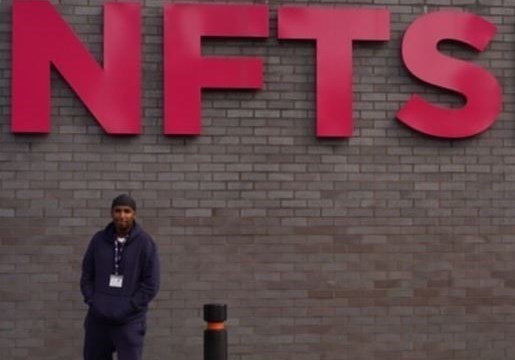 Taking part in the BFI Film Academy at the Showroom Cinema was a great experience. It has made me so aware of all the different paths there as well as teaching you practical film making skills. After finishing the BFI Film Academy in Sheffield, I was lucky to have the chance to progress on to the National Film and Television School (NFTS) which was a brilliant experience. It has opened doors such as being on the Alumni Scheme, we regularly receive job opportunities for major film studios like Disney. All this stemmed from completing film academy at the Showroom Cinema in Sheffield who helped me along my journey even after finishing. The BFI Film Academy helped me build skills and knowledge in my craft and it's good place if you are starting out.
Taylor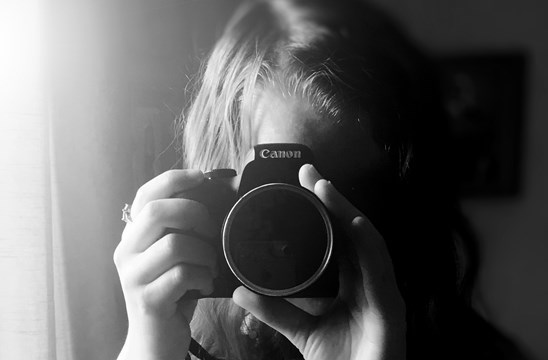 The BFI Film Academy was a fantastic opportunity because it helped me develop my film-making skills and learn more about the film industry. During the course, I made contact with like-minded creatives and found the guest speakers who contributed to the course incredibly informative. I really appreciated the opportunity to have my very first short film screened at the Showroom Cinema and the guidance we received from established local filmmakers was really helpful. The course provided a fantastic platform to share skillsets with others and a recent collaborative project with other BFI students led to my directing and producing a music video which was recently played on BBC Radio.
Esme
During my time on the BFI Programming Residential I learnt so much about film programming, marketing, and cinemas that I did not know before, and probably wouldn't know if it wasn't for this course. Since finishing, I have gone on to complete the BFI's filmmaking course in Sheffield, and worked as a cinematographer on a student film
Dylan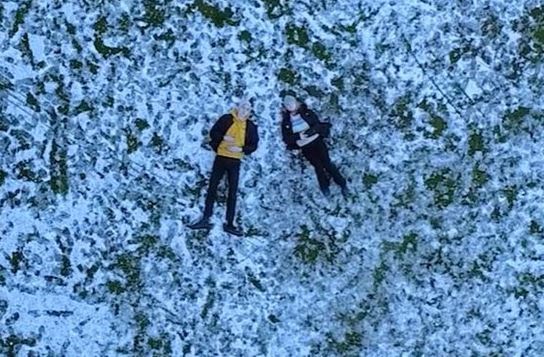 The BFI Film Academy has been instrumental in developing my passion for filmmaking. Not only has it taught me the ins and outs of working in the film industry but it has opened many paths for me through career, networking, and mentorship opportunities. I would recommend the BFI Film Academy for anyone considering a future in the Film industry as a brilliant foundation to start from for young, amateur or intermediate filmmakers.
BFI Film Academy Specialist Programming Residential (16-19 Years Old) - Applications now open
Applications for the 2022 BFI Film Academy Specialist Programming Course are now open!
This course is part of BFI Film Academy, a national talent programme supported by the Department for Education and the National Lottery.
The BFI Film Academy Specialist Programming Course 2022 is a cinema programming training programme taking place for one week in person and one week online. 16 to 19-year-olds from across the UK get to learn about film programming, marketing and distribution and eventually put on their own film festival at the Showroom Cinema. Whether you're a filmmaker, blogger, regular cinema goer, or someone who simply enjoys watching and talking about films, this exciting and intensive residential programme will give you a real insight into the world of cinema.
Find out more and apply for the BFI Film Academy Specialist Programming Residential
BFI Film Academy North DIY Filmmakers Challenge (16-25 Years Old) - Applications now open
16 – 25 year old? Interested in breaking into film? Living in the North of England? Then join our DIY film challenge, where our panel of industry professionals challenge you to make a short film on your phone (under 3 mins) and be in with a chance to win a £1000 bursary and mentoring opportunities.
For this DIY film challenge, we want you to be inspired by the Thriller genre. What are some of your favourite Thrillers? Maybe you like the British thrillers such as Dead Man's Shoes, Get Carter or classic films such as The Third Man, Dog Day Afternoon or even modern Thrillers like Get Out, Parasite or Widows. We don't mind what you do, what tone or approach you take, as long as your film is inspired by the Thriller genre.
Showroom Cinema Young Programmers Group (16-25 Years Old)
BFI Film Academy 2022/23
Applications opening soon!