What's On December 2019
More films and times are added each Monday for the following Friday to Thursday - please check back then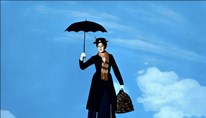 Showing as part of Reel Adventures - Family Film Club
Mary Poppins, a practically perfect nanny, answers to an advertisement to look after the children of a stuffy banker.
2 upcoming showings between Sat 14 & Sun 15 December
Showing as part of Reel Adventures - Family Film Club
While their mother recovers from an illness, Satsuki and her little sister Mei get away from it all in an idyllic rural retreat. Far from the bustle of the city, they discover a mysterious place of spirits, magic and woodland creatures.
English Dub
2 upcoming showings between Sat 28 & Sun 29 December