Showroom Café Bar
Much like your favourite film, our Café Bar means a lot of different things to a lot of different people. Whether it's daytime coffee, a place to meet for after work drinks, a night out or to grab a bite to eat before a film.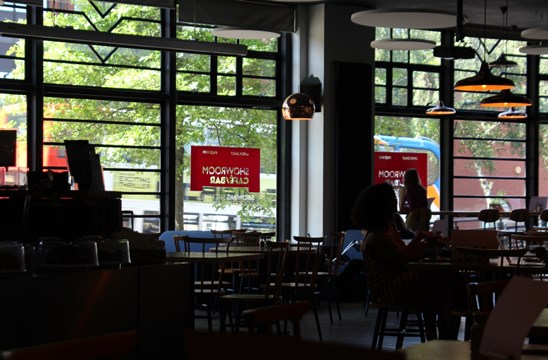 Our regular menu changes with the seasons and our talented kitchen team create daily specials, fresh salads and deli items. We stock a wide range of local craft ales, premium lagers, spirits and wines.
It's also home to a range of regular events including the famous Showroom Film Quiz.
Opening Hours
Monday to Thursday
10.00 - 23.00 (Food served from 11:00 - 21:00)
Friday
10.00 - late (Food served from 11:00 - 21:00)
Saturdays
10.30 - late (Food served from 11:00 - 21:00)
Sundays & Bank Holidays
11.00 - 22.30 (Food served 12:00 - 16:00)